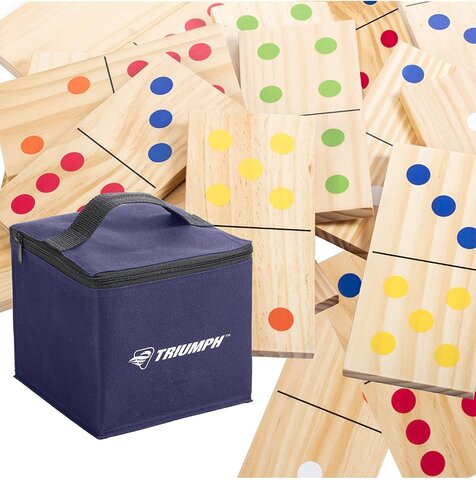 GIANT COLORED DOMINOS
Take your favorite classic Domino games outdoors for even more fun. This large-format Triumph wooden lawn Domino set includes 28 pieces each measuring 3.5" x 7" x .5". the set is best used outside at parties, tailgates, camping, and more. Each Domino feature varnish-finished and color-coded pips.

PLEASE NOTE: There is a minimum order of $75 dollars for free delivery so add a castle to your cart and save!