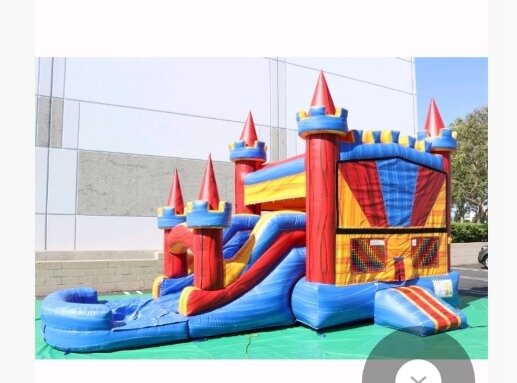 15' X 15' AZ COMBO
Actual Size: 35'L x 15'W x 15'H 




Embark on an extraordinary adventure with our 15' x 15' AZ Combo! This vibrant and captivating inflatable will transport you to a world of endless fun and excitement.
🏰 Castle Fantasy: Step into a magical realm with our AZ Combo, designed to resemble a magnificent castle. Its enchanting design, featuring primary colors, will ignite the imaginations of all who enter.
🤸‍♂️ Boundless Fun: Jump, bounce, and let your spirit soar in the spacious area of our AZ Combo. Experience the thrill of weightlessness as you leap through the air, creating unforgettable memories with friends and family.
🏀 Slam Dunk Action: Test your basketball skills with the built-in hoop inside the AZ Combo. Challenge your friends to a friendly game of hoops and aim for the perfect shot. Please note that the inflatable does not come with a ball, so make sure to bring your own.
💦 Wet or Dry Delight: Experience the versatility of our inflatable as it can be enjoyed both wet and dry. Take the excitement to the next level by turning on the water feature, transforming the AZ Combo into a refreshing water wonderland. Alternatively, revel in the joy of bouncing in a dry setting. Rain or shine, the choice is yours!
🎉 Customize Your Adventure: Personalize your inflatable experience with our optional banner selection. Choose from our inventory of banners to enhance the visual appeal and create a unique atmosphere for your event. Whether it's a birthday celebration, corporate gathering, or themed party, our banners will add that special touch.
🎈 Reserve Your Magical Journey: Don't miss out on the opportunity to create lasting memories with our 15' x 15' AZ Combo. Let the adventure begin!
Indulge in the wonder of our 15' x 15' AZ Combo, where imagination knows no bounds. Experience the thrill, the laughter, and the joy that awaits you in this extraordinary inflatable castle.
#AZCombo #CastleFantasy #WetOrDryDelight #OptionalBanners #BookNow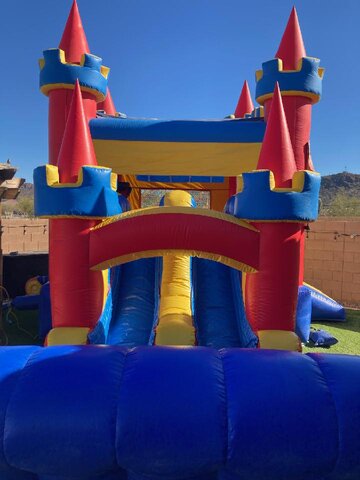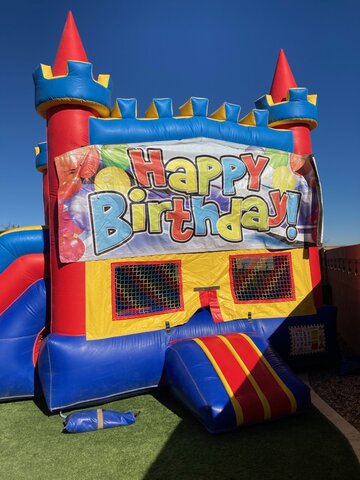 *DOES NOT AUTOMATICALLY COME WITH BANNER. MUST CHOOSE WHEN ORDERING.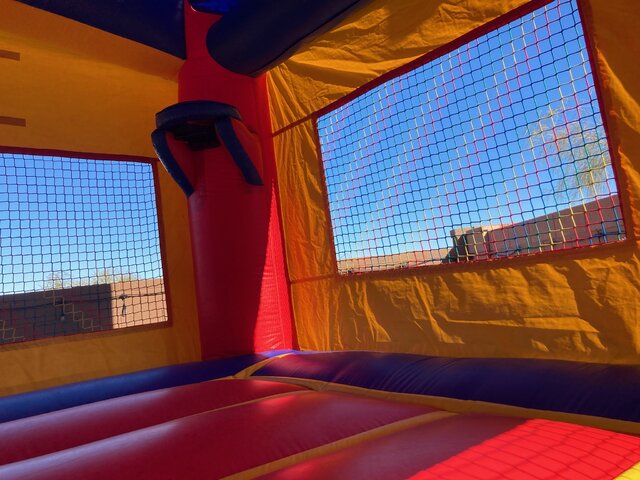 1