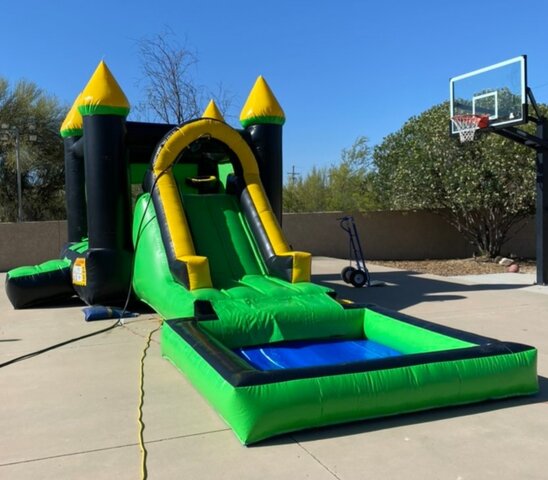 15' X 15' GREEN, BLACK AND YELLOW COMBO
Welcome to Wonder World Jumping Castles, your gateway to endless fun and excitement! Get ready to experience the thrill of our 15' x 15' Green, Black, and Yellow Combo – a vibrant inflatable wonderland that will take your bouncing adventure to new heights!
Step into a world of bold colors and non-stop entertainment as you enter the jumping area of our Green, Black, and Yellow Combo. Feel the energy surge through your veins as you bounce to your heart's content, surrounded by the lively hues of green, black, and yellow. But that's not all – we've added an extra twist of fun with a basketball hoop inside! Challenge your friends to a friendly dunking competition and unleash your inner MVP. Just remember, the ball is not included, so bring your A-game and get ready to shoot some hoops!
When it's time for a change of scenery, prepare for the ultimate thrill of the slide. Ascend to the top and let gravity be your guide as you plunge down the exhilarating slide, leaving a trail of laughter and pure joy behind you. It's the perfect way to add an extra dose of excitement to your bouncing adventure.
But the excitement doesn't stop there! Our Green, Black, and Yellow Combo is designed to cater to all weather conditions and preferences. Whether you choose to experience the thrill of bouncing in the sunshine or take it to the next level with a wet and wild adventure, the choice is yours. It's versatility at its finest, ensuring there's never a dull moment!
At Wonder World Jumping Castles, we prioritize exceptional customer service and maintain a clean and safe environment for all our guests. With the largest selection of inflatables and inflatable games in town, we're your go-to destination for unforgettable fun and endless memories.
Ready to embark on your bouncing journey? Booking is a breeze! Visit our website at www.wonderworldjumpingcastles.com and secure your desired date and time. Don't delay, as availability can disappear faster than a bouncing basketball!
Join us at Wonder World Jumping Castles and let your imagination run wild in the Green, Black, and Yellow Combo. Bounce, shoot, slide, and create memories that will last a lifetime. Get ready for a sensational adventure that will leave you breathless with laughter and begging for more!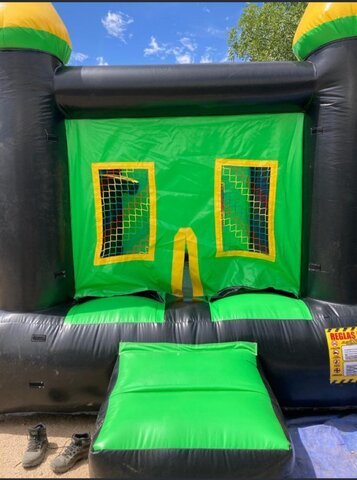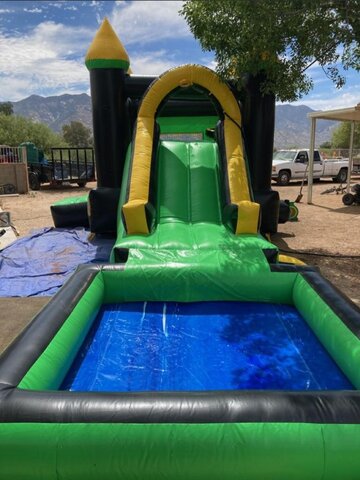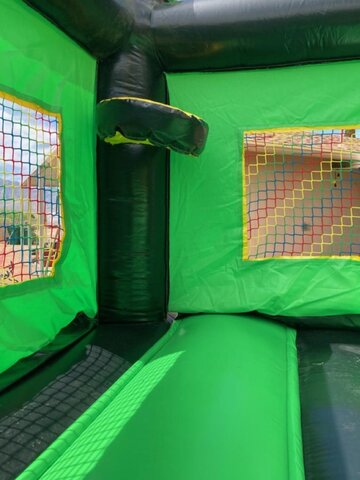 .