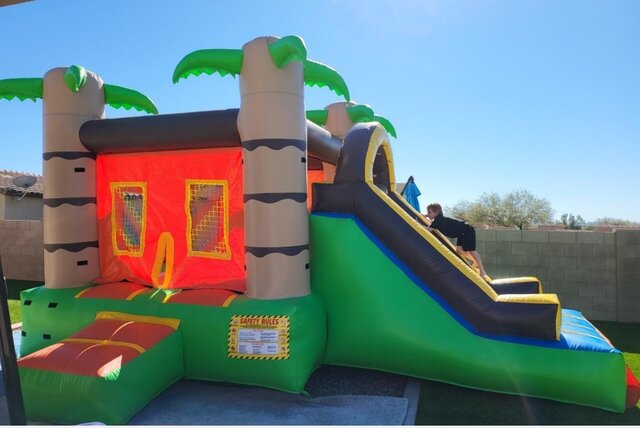 15' X 15' ORANGE AND GREEN TROPICAL
This Tropical themed module bounce house is the best of both worlds. Have fun jumping around and then slide down into a pool. Can be used either dry or wet*! Add a banner at no additional cost! It's the perfect way to personalize this castle.
*wet option is additional fee
Size: 35'L x 15'W x 15'H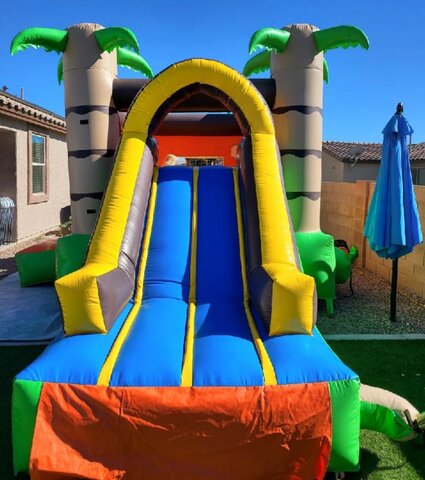 .