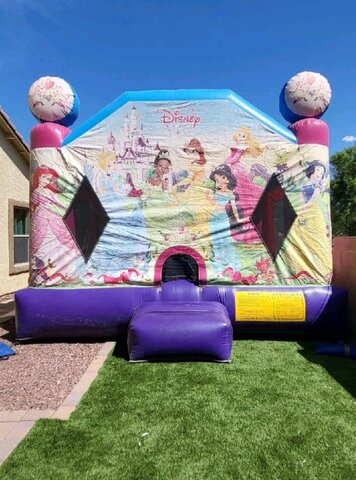 15' x 15' PINK AND PURPLE DIAMOND FRONT PRINCESS CASTLE
Step into a fairy tale with our enchanting 15' x 15' Princess Themed Jumping Castle! This magical inflatable attraction is every little princess's dream come true. Join your favorite princesses for an unforgettable adventure!
👑 Majestic Princesses: The front of our Princess Themed Jumping Castle features a captivating image of beloved cartoon princesses, bringing the magic of fairy tales to life. Get ready to meet Cinderella, Belle, Jasmine and more as you embark on a royal bouncing adventure.
🌈 Vibrant and Whimsical: Bursting with vibrant colors and whimsical details, our Princess Themed Jumping Castle creates a visually stunning experience. The combination of pinks and purples adds an extra touch of enchantment to your event, captivating the hearts of little princesses.
🌊 Wet or Dry Excitement: Whether your little princess prefers water play or dry bouncing fun, our Princess Themed Jumping Castle can accommodate both! It can be used wet or dry, making it perfect for sunny summer days or indoor adventures. Let your princesses choose their preferred mode of play!
🎉 Royal Imagination: Inspired by beloved princess characters, this jumping castle encourages imaginative play. Watch as their imagination takes flight and they create their own magical stories.
🏰 Safe and Secure: We prioritize safety above all else. Our Princess Themed Jumping Castle is designed with safety features to ensure a secure and worry-free experience. Parents can relax knowing their little princesses are enjoying themselves in a safe environment.
📲 Reserve Your Magical Adventure: Ready to make your little princess's dreams come true? Get ready for a royally delightful experience!
Make your princess's imagination soar with our Princess Themed Jumping Castle. At Wonder World Jumping Castles, we're here to create unforgettable memories for your little royalty.
#PrincessThemedJumpingCastle #RoyalAdventure #WetOrDryPlay #ImaginativeFun #InflatableMagicYou will need a space of 17' x 17' to ensure enough room for this set-up.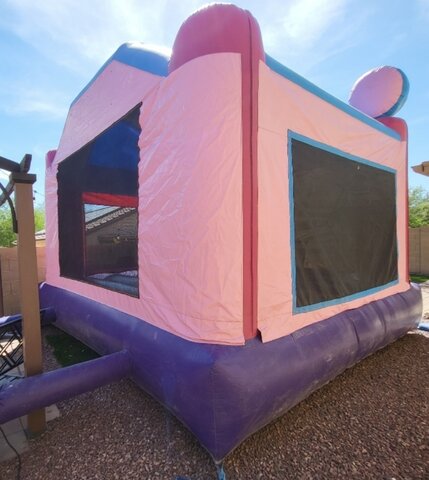 .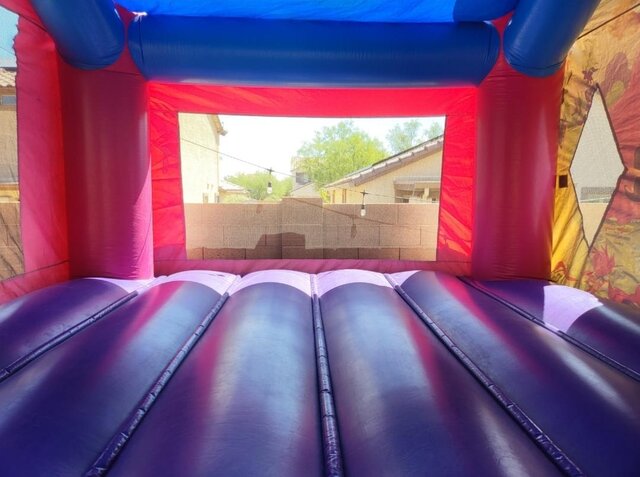 x15