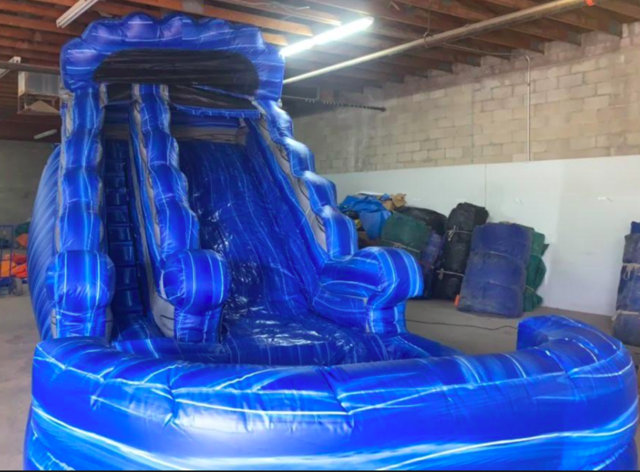 16 FT BLUE MARBLE
Actual Size: 30' x 13' x 17' 




Are you ready to embark on a thrilling adventure with Wonder World Jumping Castles' 16' Blue Marble Slide? Serving Tucson, AZ, and the surrounding areas, we bring you an experience that combines elegance and excitement for an unforgettable ride.
Our 16' Blue Marble Slide stands out with its mesmerizing blue exterior, adorned with a subtle marbled pattern that adds a touch of sophistication. As you approach the slide, you'll be captivated by its sleek and polished appearance, beckoning you to take the plunge.
Step up to the challenge and prepare for an exhilarating journey as you climb to the top of the slide. With each step, anticipation builds, and your heart races with excitement. As you reach the summit, a world of adventure awaits you.
With the slide designed for one rider at a time, you have the opportunity to embrace the thrill all to yourself. Feel the rush of adrenaline as you glide down the smooth surface, your senses heightened by the invigorating speed and the wind brushing against your face.
Whether you choose to enjoy the slide wet or dry, the excitement remains unparalleled. Cool off on a scorching summer day by transforming the slide into a refreshing water wonderland, or experience the thrill of a dry ride that keeps you coming back for more.
At Wonder World Jumping Castles, your safety is our top priority. Our 16' Blue Marble Slide is meticulously maintained and built with high-quality materials to ensure a secure and enjoyable experience. We take pride in delivering exceptional service and unforgettable moments to all our valued customers.
Don't miss out on the opportunity to add a touch of elegance and excitement to your next event. Visit our website at www.wonderworldjumpingcastles.com to book the 16' Blue Marble Slide today. Our availability is limited, so act fast to secure your spot and make memories that will last a lifetime.
Join us at Wonder World Jumping Castles, where every slide is an invitation to adventure and every moment is filled with laughter and joy. Book your 16' Blue Marble Slide now and let the thrill begin!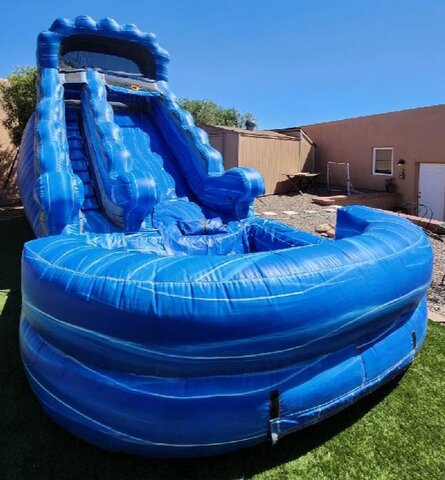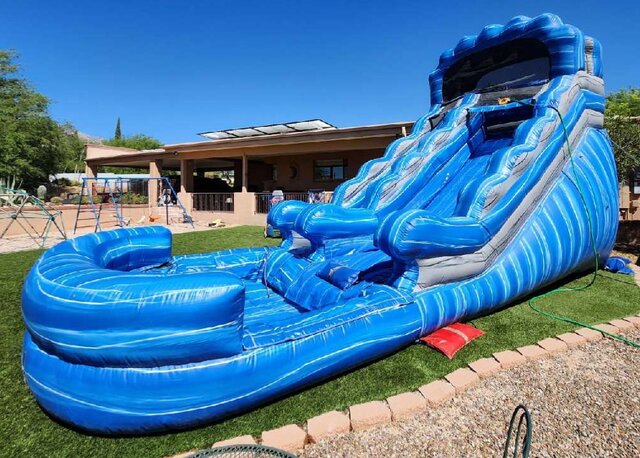 .