DUAL JOUSTING RING
Step into the arena of excitement with our Dual Jousting Ring! Gather your friends and challenge them to a medieval showdown where strategy and balance reign supreme. With two rings for jousting, up to four participants can engage in thrilling battles of skill and wit.
Put on your helmets, grasp your jousting sticks, and prepare to knock your opponents off their pedestals. Our inflatable arena ensures a soft landing, so the fun stays safe and enjoyable. It's an adrenaline-pumping experience that's perfect for any event, whether it's a birthday party, corporate gathering, or community festival.
Unleash your competitive spirit and create lasting memories with our Dual Jousting Ring. Get ready for epic jousting duels that will have everyone cheering! Book now and let the games begin.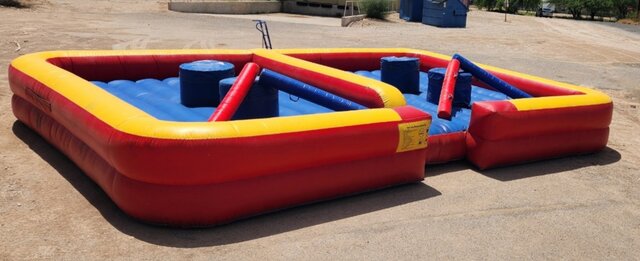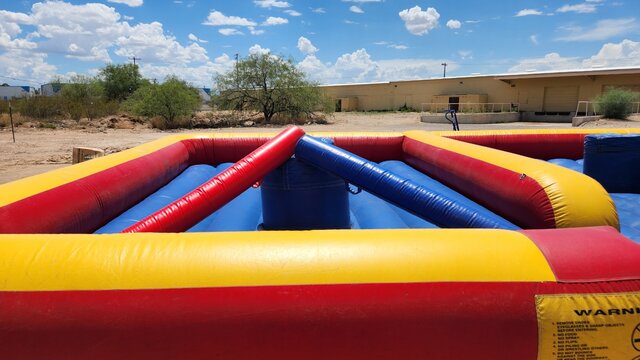 .