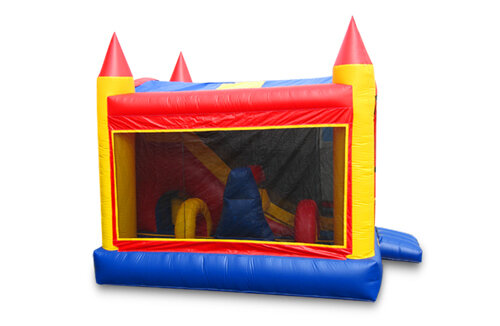 ENCLOSED OBSTACLE COURSE
Actual Size: 20' L x 20' W x 18' H




Welcome to Wonder World Jumping Castles, your go-to destination for thrilling and unforgettable party experiences in Tucson, AZ, and the surrounding areas. Get ready to embark on an epic adventure with our incredible Enclosed Obstacle Course!
Step into a world of excitement as you enter our vibrant and colorful enclosed bouncer. With its striking combination of red, yellow, and blue, this inflatable obstacle course is sure to captivate both children and adults alike. It's a visual feast that sets the stage for an exhilarating journey filled with laughter and fun.
Inside the Enclosed Obstacle Course, a world of obstacles, tunnels, and surprises awaits. Navigate your way through thrilling challenges, overcome exciting hurdles, and conquer the course with determination and skill. Feel the rush of adrenaline as you race against friends, family, or colleagues, testing your agility and teamwork to the max.
But that's not all! As you make your way through the course, get ready for the ultimate thrill—a slide that will send you soaring down to the finish line. Experience the joy of a victorious descent, celebrating your triumph with cheers and applause.
To make your experience even more personalized, we offer a selection of banners that you can add to the Enclosed Obstacle Course at no additional cost. Choose a banner that matches your event theme or showcases a special message, and watch as it adds an extra touch of excitement and customization to the adventure.
No matter the weather, our Enclosed Obstacle Course is designed to provide endless entertainment. Use it as a dry course for regular bouncing and obstacle fun, or for those scorching hot days, add a misting system that will keep you cool and refreshed as you conquer each challenge. It's the perfect way to beat the heat while having a blast!
At Wonder World Jumping Castles, safety and quality are our top priorities. We take pride in delivering top-notch entertainment that guarantees unforgettable memories for everyone involved.
So, whether you're hosting a birthday party, a community event, a corporate gathering, or any special occasion, our Enclosed Obstacle Course is a must-have addition. It's a complete package of adventure, excitement, and boundless fun that will leave your guests buzzing with joy and asking for more.
Ready to embark on an unforgettable adventure? Book today. Let us handle the setup and take care of all the details, so you can focus on enjoying every moment of the excitement.
Don't miss out on the opportunity to create a truly extraordinary event with Wonder World Jumping Castles. Serving Tucson, AZ, and surrounding areas, we're here to make your celebrations truly exceptional. Book now and get ready to experience the thrill of our Enclosed Obstacle Course like never before!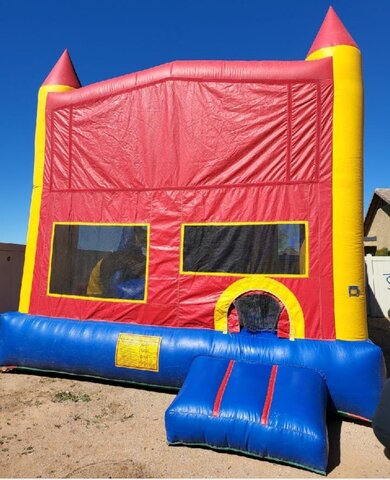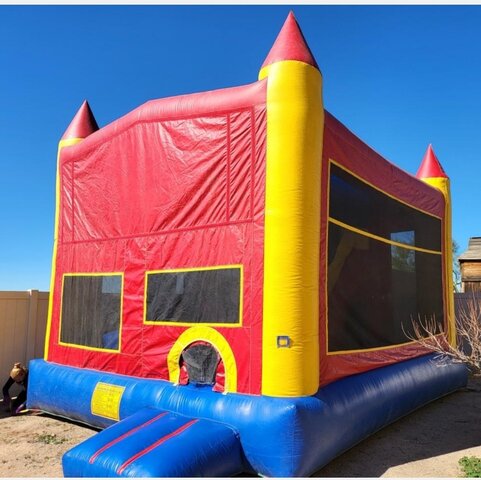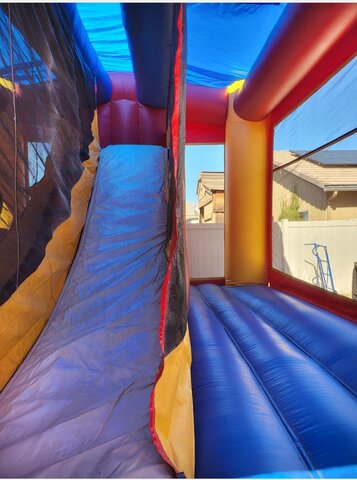 .