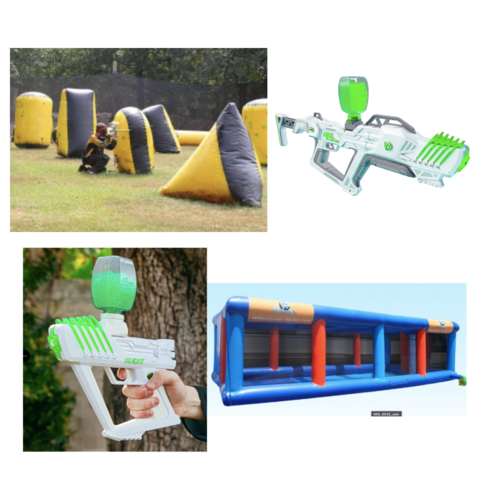 GEL BLASTER WITH INFLATABLE ARENA
This game is perfect for kids ages 5 and up! Gel Blasters are like a nerf gun that shoots gel orbee balls called Gellets. The impact from the Gel Blasters is far less than a paintball or airsoft BB. This set-up can be used inside or outside. Play is for 3 vs 3. This is a fun addition to any party!
Measurements: 40'L x 20'Wx 10"H
Rental includes:
- 3 hours of play (able to extend for additional cost per hour)
- 100,000 rounds
- 3 pistol, 3 rifle gel blaster guns
- 6 face masks
- inflatable arena
- 5 inflatable bunkers
- attendant*additional ammunition available at extra cost
Gel Blasters FAQ
Does it hurt? Gel Blasters are ultra-low impact and it is very little sting when wearing at least one layer of clothing.
How long will the ammo last? It all depends on the individual. Gel Blaster Pistols have single burst and semi-automatic settings. Gel Blaster Rifle has single burst, 3 round burst, or full auto. Choose your preferred setting, but use the ammunition wisely!
Will it leave a mess? Gellets are made out of Super Absorbent Polymer (SAP), an all natural, non-toxic, non-irritating, starch-based material. Gellets burst on contact and immediately begin to evaporate, leaving No Stain...No Residue...Little to No Mess!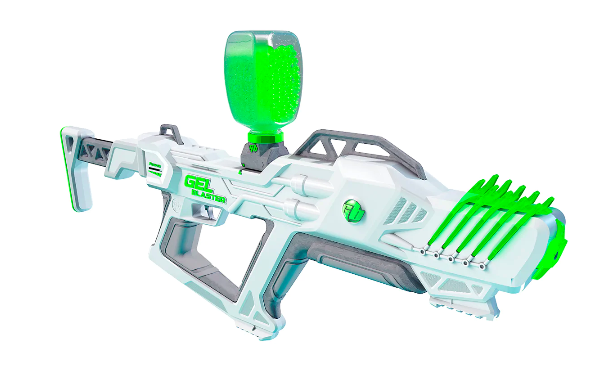 RIFLE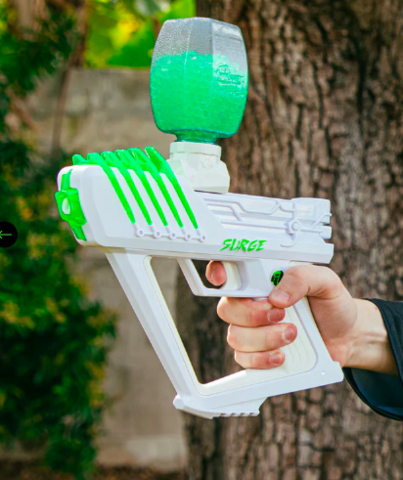 PISTOL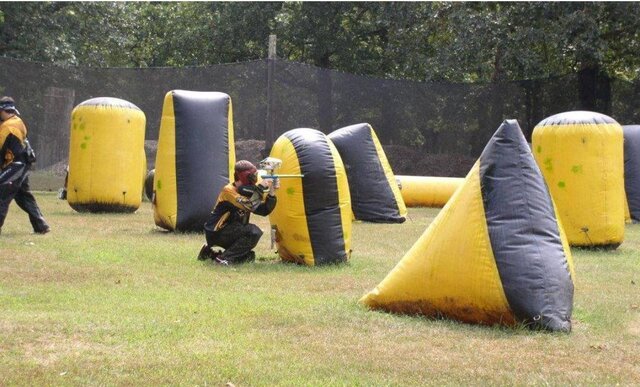 *EXAMPLE ONLY. ACTUAL BUNKERS MAY VARY