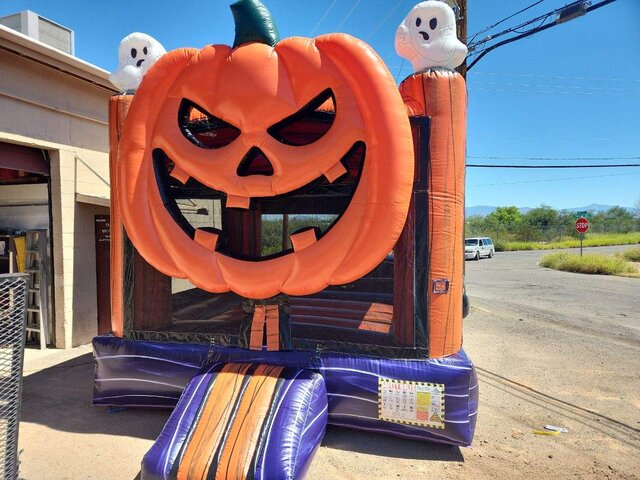 JACK-O-LANTERN
Get into the Halloween spirit with our spook-tacular 13' x 13' Jack-O'-Lantern Bounce House! This festive inflatable attraction is perfect for adding a touch of magic and excitement to your Halloween celebrations. Let the pumpkin-themed fun begin!
Pumpkin Palooza: Our Jack-O'-Lantern bounce house features a larger-than-life 3D Jack-O'-Lantern on the front, creating a whimsical and enchanting atmosphere. The vibrant purple and orange colors add a playful and festive touch, making it a standout attraction at any Halloween event.
Friendly Ghosts: Each front turret of the bounce house is adorned with cute little ghosts, adding an extra dose of adorable spookiness. These friendly spirits will keep children entertained and giggling as they bounce and play.
Wet or Dry Thrills: No matter the weather, the Jack-O'-Lantern Bounce House offers endless fun. You have the option to use it wet or dry, allowing kids to cool off with refreshing water play or enjoy bouncing excitement without water during the autumn season.
Halloween Delight: Whether you're hosting a Halloween party, community event, or fall festival, our Jack-O'-Lantern bounce house is the perfect addition to your festivities. It's a fantastic way to entertain children and create memorable moments during this spooktacular season.
Safe and Secure: Safety is our top priority. Our Jack-O'-Lantern bounce house is built with high-quality materials ensuring a secure and enjoyable experience for all. Parents can have peace of mind while their little ones embark on Halloween-themed adventures.
Reserve Your Pumpkin Adventure: Ready to add a touch of Halloween magic to your event? Don't miss out on the pumpkin-filled fun!
Get ready for a bouncing good time with our Jack-O'-Lantern Bounce House! At Wonder World Jumping Castles, we're here to make your Halloween celebrations unforgettable!
#JackoLanternBounceHouse #HalloweenFun #WetOrDryPlay #SpooktacularEvents #InflatableExcitement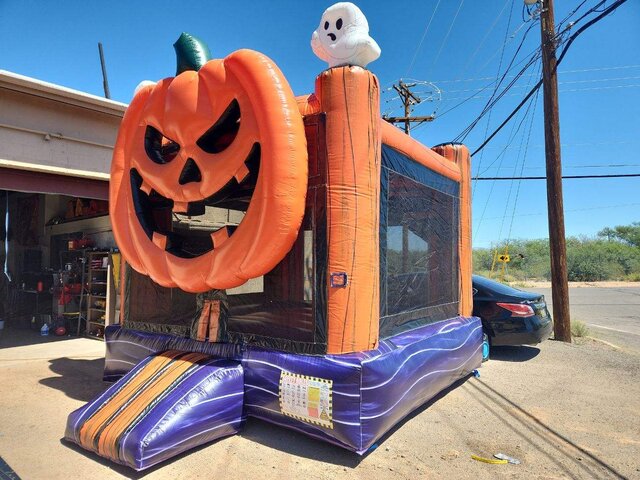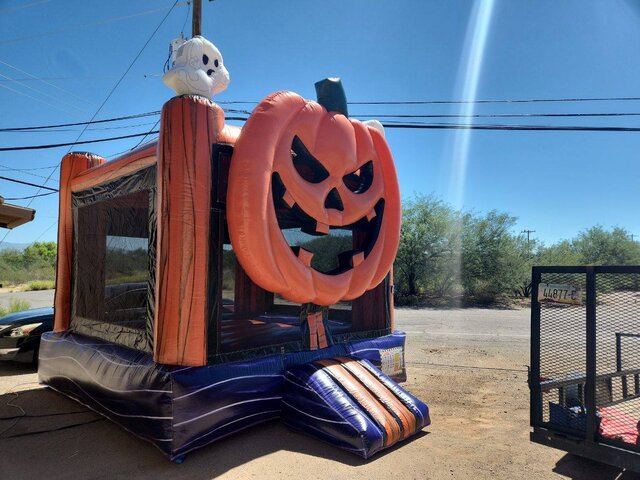 .