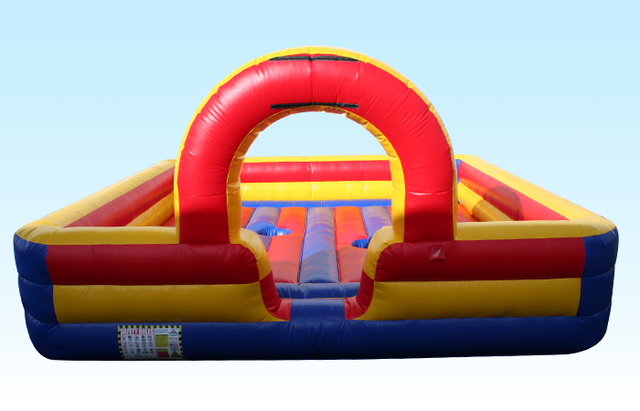 JOUSTING RING
Actual Size: 17' L x 17' W x 10' H




Welcome to Wonder World Jumping Castles, the ultimate destination for fun and excitement in Tucson, AZ, and the surrounding areas! Get ready to step into the thrilling world of the Jousting Ring, a game that will test your strength, balance, and competitive spirit.
Made famous by the iconic TV show "American Gladiators," the Jousting Ring is a heart-pounding battle between two gladiators. Picture yourself standing atop pedestals in an inflatable arena, ready to face off against your opponent. Who will be the first to knock their adversary off balance and off their pedestal with a mighty blow from their foam-padded joust pole? It's a test of skill, strategy, and determination like no other.
At Wonder World Jumping Castles, we prioritize safety above all else. That's why our Jousting Ring is designed with exclusive double high sidewalls, ensuring the safest jousting experience available in the industry. We want you to have the time of your life while feeling secure and protected.
The Jousting Ring unit includes everything you need for an epic battle. You'll receive two padded adult joust poles, two foam pedestals, and two headgear, providing all the necessary equipment for a fair and thrilling match. With our high-quality gear, you can focus on unleashing your inner gladiator and giving it your all.
Whether you're hosting a birthday party, corporate event, or team-building activity, the Jousting Ring is guaranteed to be a highlight of the day. It's a fantastic opportunity to engage in friendly competition, bond with friends and colleagues, and create memories that will last a lifetime. Step into the arena, embrace the challenge, and let the games begin!
Wonder World Jumping Castles is proud to serve Tucson, AZ, and the surrounding areas, bringing the excitement and joy of the Jousting Ring directly to you. We are committed to providing top-quality entertainment and ensuring your complete satisfaction.
So, are you ready to enter the world of jousting and become a gladiator for a day? Contact Wonder World Jumping Castles today to book your Jousting Ring experience. Get ready to take your event to the next level with this thrilling and competitive game.
Remember, Wonder World Jumping Castles is your go-to destination for unforgettable fun in Tucson, AZ, and the surrounding areas. Book now and prepare to battle it out in the Jousting Ring. Let the games begin!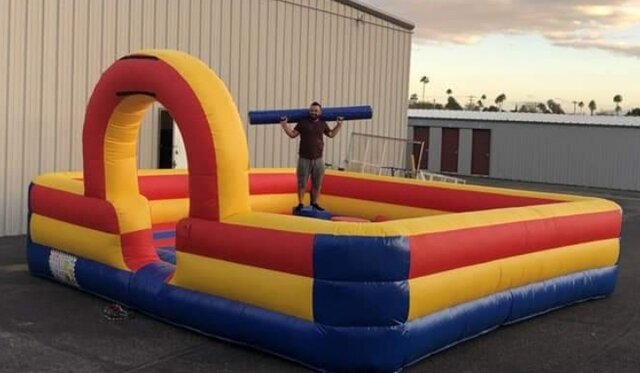 .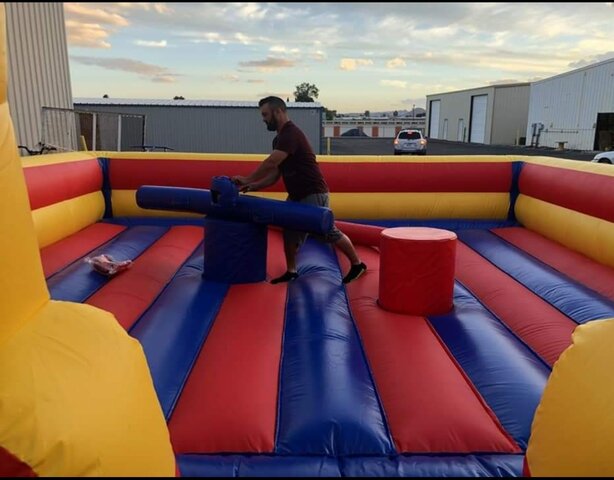 .