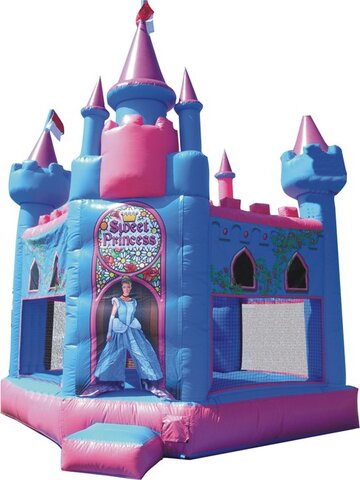 PRINCESS CASTLE
Actual Size: 15W  x15L  x  18H




Welcome to Wonder World Jumping Castles, where dreams come true! Step into a fairytale realm with our enchanting Princess Themed Castle. This majestic 15' x 15' inflatable castle will transport your little ones to a world of magic and make-believe. With its stunning castle design and a captivating image of a princess over the entrance, this inflatable attraction is fit for royalty.
👑 Enter the Royal Kingdom: Experience the grandeur of our Princess Themed Castle, designed to ignite the imagination and create a royal adventure for your little princes and princesses. From the moment they step inside, they'll be immersed in a world of fantasy and wonder.
🏰 Majestic Castle Design: Our Princess Themed Castle stands tall and proud, with its castle-inspired structure that captures the essence of a fairytale kingdom. The intricate details and vibrant colors make it a captivating centerpiece for any event or celebration.
👸 Royal Entrance: As your little ones enter the castle, they'll be greeted by a stunning image of a princess, inviting them to embark on their own magical journey. Let their imaginations soar as they become part of the royal story and create their own happily ever afters.
💦 Wet or Dry Adventures: Our Princess Themed Castle offers the flexibility of wet or dry play, adding an extra dimension of excitement to their royal experience. Add water for a refreshing water park adventure or enjoy it as a dry bounce house fit for a princess. The choice is yours, ensuring endless fun for every occasion.
🎉 Perfect for Princess Parties: Whether it's a birthday celebration, a princess-themed event, or simply a day of imaginative play, our Princess Themed Castle is the ideal centerpiece for creating a magical atmosphere. Watch as your little ones embrace their inner princesses and create memories that will last a lifetime.
⭐️ Safe and Reliable: At Wonder World Jumping Castles, safety is our top priority. Our Princess Themed Castle is crafted with premium materials and built to strict safety standards, ensuring a secure and worry-free play environment for all royal guests.
📲 Reserve Your Royal Adventure: Ready to make dreams come true? Let the royal festivities begin!
Join us at Wonder World Jumping Castles and let your little ones immerse themselves in a world of princesses, castles, and magical adventures. Discover the joy of play and create enchanting memories that will be treasured forever.
#PrincessThemedCastle #InflatableAdventure #MagicalPlaytime #SafePlaytime #WetOrDryFun #JumpingCastles #InflatableRentals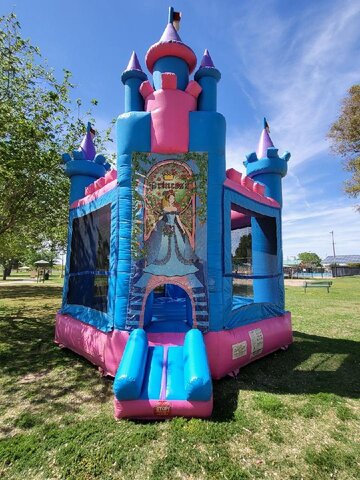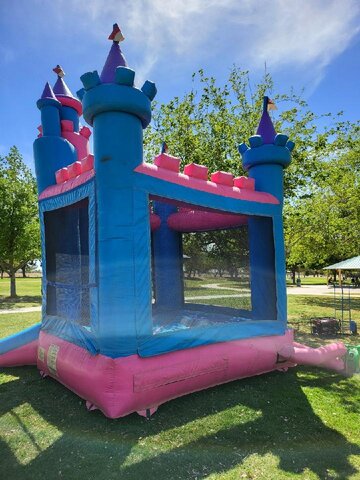 .