TROPICAL TODDLER PLAYGROUND JUMPER
Actual Size: 20w  x   20L   x  10H




Welcome to Wonder World Jumping Castles, your ultimate destination for extraordinary inflatable adventures! Prepare to embark on a tropical-themed journey with our captivating Toddler Bounce House. Specifically designed for children ages 2 to 5, this vibrant and engaging inflatable guarantees hours of joy-filled playtime.
Tropical Paradise: Step into a world of sunshine and delight with our Tropical Toddler Bounce House. This enchanting play area is adorned with vibrant colors and features a tropical theme that will transport your little ones to a paradise of imagination and fun.
Bounce and Explore: Watch as your children's eyes light up with excitement upon entering the bounce area of our Toddler Bounce House. With ample space to jump, bounce, and release their energy, they'll experience pure exhilaration in a safe and secure environment.
Playful Obstacles: Take playtime to the next level with our interactive and child-friendly obstacles. Let their imaginations run wild as they navigate around small obstacles, including a friendly mushroom and a playful elephant. These elements add an extra element of excitement and engagement, encouraging imaginative play and enhancing their overall experience.
Thrilling Slide: The adventure continues with our thrilling slide! Your little adventurers will delight in the exhilaration of sliding down, experiencing a moment of pure thrill and accomplishment. The slide is designed with their safety in mind, ensuring a smooth and enjoyable descent.
Wet or Dry Fun: Whether it's a sunny day or a splashing good time, our Tropical Toddler Bounce House can be used wet or dry! Add water for a refreshing water park experience or enjoy it as a dry bounce house. The choice is yours, providing even more versatility and excitement for your little ones.
Age-Appropriate Fun: Our Tropical Toddler Bounce House is specifically designed to cater to the needs and abilities of children aged 2 to 5. It provides the perfect balance of excitement and safety, allowing them to explore, play, and develop their physical and social skills in a controlled environment.
Unforgettable Memories: Create cherished moments as your little ones immerse themselves in the wonders of our Tropical Toddler Bounce House. From imaginative play to laughter-filled adventures, this inflatable attraction promises memories that will last a lifetime.
Book Your Tropical Adventure: Ready to infuse your event with tropical joy? Don't miss out on the fun! Get ready to embark on a tropical-themed playtime extravaganza!
At Wonder World Jumping Castles, we take pride in providing exceptional service and high-quality inflatables. Join us in creating unforgettable moments and magical experiences for your little ones.
#TropicalToddlerBounceHouse #InflatableAdventures #UnleashImagination #SafePlaytime #JumpingCastles #InflatableRentals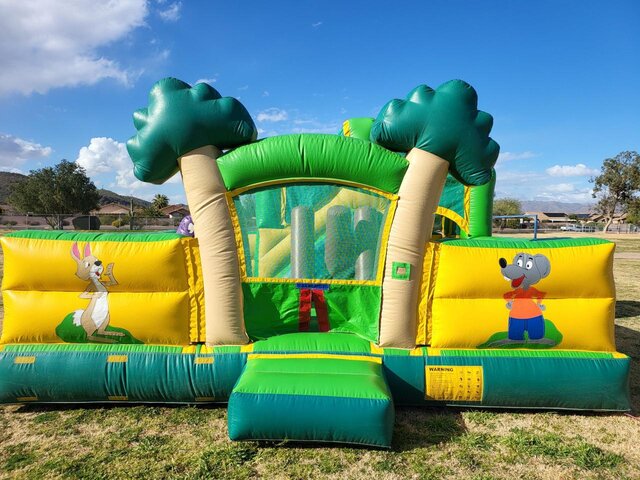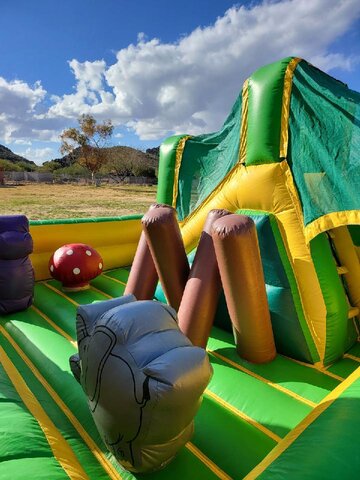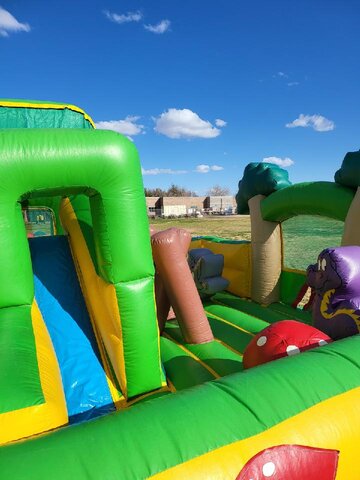 15