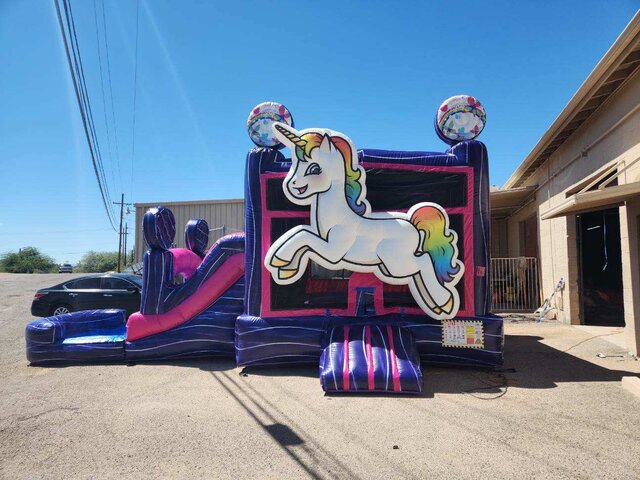 UNICORN COMBO
Actual Size: 27' L x 16" W




Embark on a magical journey with Wonder World Jumping Castles and our enchanting Unicorn Combo Unit! Serving Tucson, AZ, and surrounding areas, we bring the whimsical world of unicorns right to your event. Get ready to step into a realm of wonder and create memories that will last a lifetime.
Our Unicorn Combo Unit is a sight to behold, capturing the hearts and imaginations of both young and young-at-heart. With its vibrant colors of pink, purple, and a touch of blue, it's a visual feast that will transport you to a land of dreams.
As you approach, you'll be greeted by a majestic 3D unicorn, proudly standing over the entrance, ready to welcome you into its magical kingdom. Step inside and prepare to be amazed by the wonders that await.
The exit is just as thrilling as the journey itself as you slide down the slide. Feel the rush of exhilaration as you make your grand exit, ready to share tales of your unicorn adventure with friends and family.
And here's the best part: our Unicorn Combo Unit can be enjoyed in any weather! Whether you want to have a splash-tastic time during a hot summer day or keep the fun going on a dry occasion, our unit is designed to accommodate both wet and dry play.
At Wonder World Jumping Castles, we take pride in delivering exceptional customer service and ensuring the safety and cleanliness of our inflatable units. Our goal is to provide you with a worry-free experience, allowing you to focus on creating magical moments with your loved ones.
Don't miss out on the chance to bring the enchantment of unicorns to your next event. Visit our website at www.wonderworldjumpingcastles.com to reserve the Unicorn Combo Unit today. Availability is limited, so secure your spot in the realm of unicorns and make your event truly extraordinary.
Join us at Wonder World Jumping Castles, where dreams come to life and imagination knows no bounds. Book your Unicorn Combo Unit now and embark on an unforgettable adventure filled with laughter, joy, and enchantment. Let the magic begin!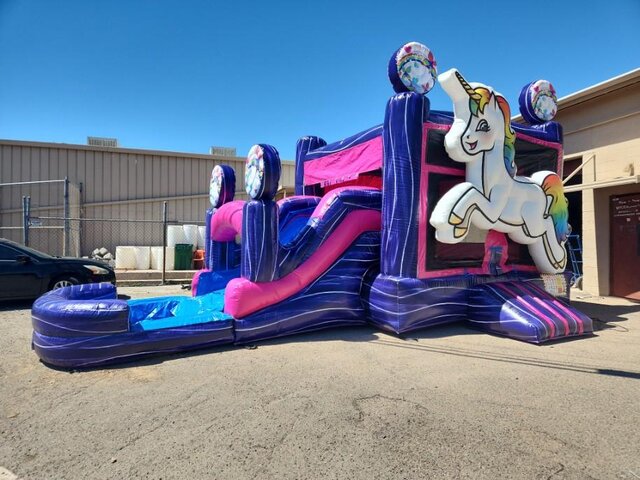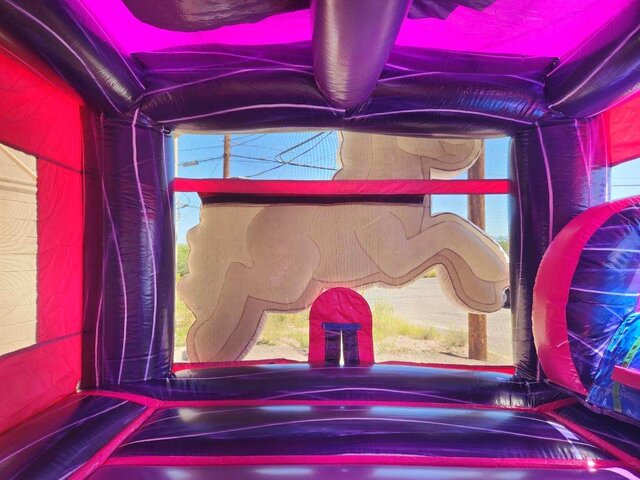 .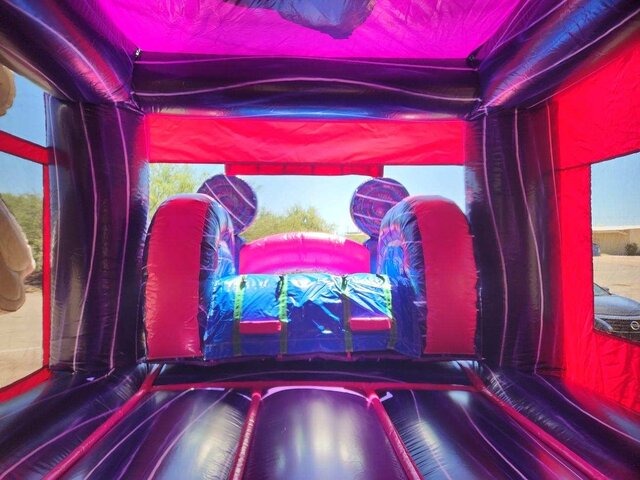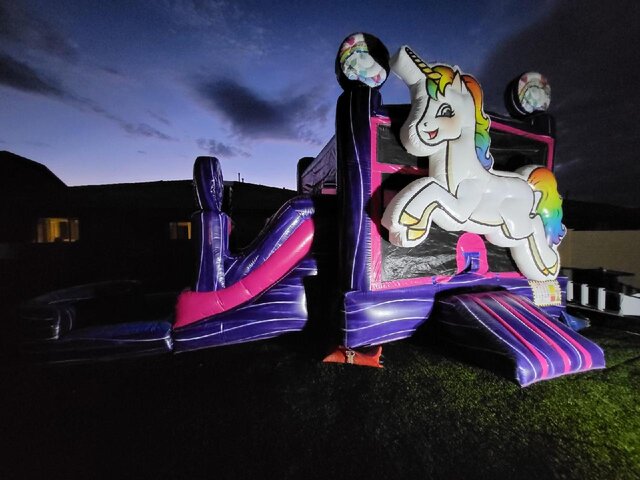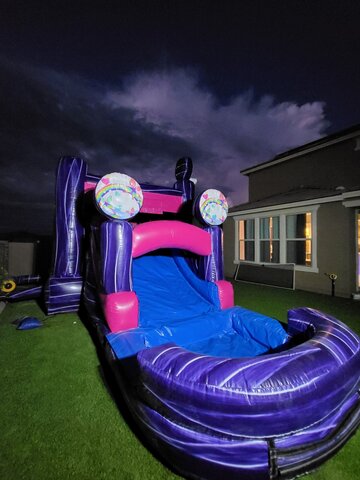 .