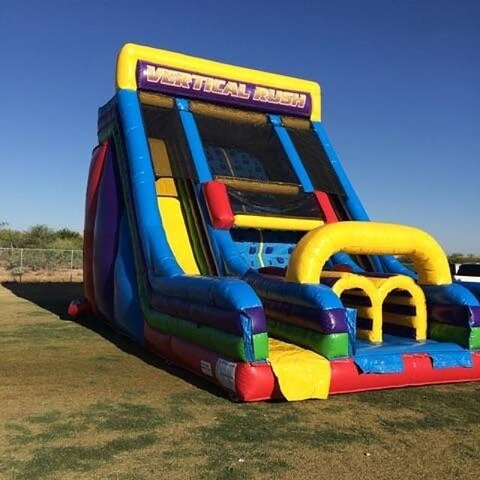 VERTICAL RUSH
Actual Size: 20' L x 19' w x 22' H




Welcome to Wonder World Jumping Castles, your premier source of fun and excitement in Tucson, AZ, and the surrounding areas! We are delighted to offer you an exhilarating experience with our amazing attraction, The Vertical Rush. Get ready to have a blast!
At Wonder World Jumping Castles, we prioritize cleanliness and ensure that our units are meticulously maintained. We are committed to providing a safe and hygienic environment for our valued customers. Your well-being is our top priority, so rest assured that our units undergo thorough cleaning procedures to guarantee a clean and enjoyable experience for everyone.
Prepare yourself for an adventure like no other with The Vertical Rush. This thrilling attraction is bound to leave you with unforgettable memories. Enter through an exciting obstacle course, filled with twists and turns that will put your skills to the test. Navigate your way through the challenging elements as you race against friends and family, fueled by excitement and friendly competition.
But the excitement doesn't stop there! Once you conquer the obstacle course, get ready for the ultimate challenge—a jaw-dropping 22 ft rock wall climb. Ascend the towering wall, feeling the rush of adrenaline as you reach new heights. At the top, you face an exciting choice: left or right? Choose your path and brace yourself for an exhilarating descent down the 22 ft slides. Experience the thrill as you slide down, surrounded by cheers and laughter.
Looking to add even more fun and excitement? Check out our "Vertical Rush Obstacle Course Combo" option. By attaching an additional obstacle course, you can create an even more challenging and thrilling experience for you and your guests. The possibilities for adventure are endless!
Please keep in mind that if your set-up area is fenced in, a DOUBLE GATE is required for access. This ensures a safe and efficient setup process, allowing us to deliver the excitement right to your doorstep.
Wonder World Jumping Castles is dedicated to providing unparalleled entertainment and exceptional service. We take pride in creating memorable experiences while maintaining the highest standards of cleanliness and customer satisfaction. As a trusted provider in the area, we are committed to making your event a resounding success.
So, whether you're planning a birthday party, a community gathering, or a corporate event, The Vertical Rush is the perfect addition to elevate the excitement. Contact Wonder World Jumping Castles today to reserve this thrilling attraction and make your event an extraordinary one.
Remember, at Wonder World Jumping Castles, we proudly serve Tucson, AZ, and the surrounding areas, bringing the fun and excitement to your doorstep. Experience the thrill of The Vertical Rush and create unforgettable memories with us. Book now and let the adventure begin!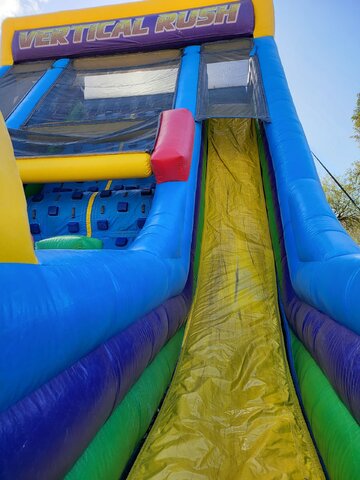 .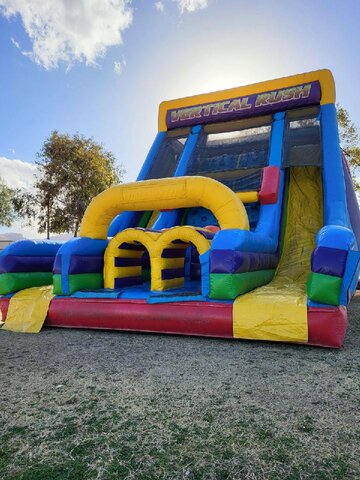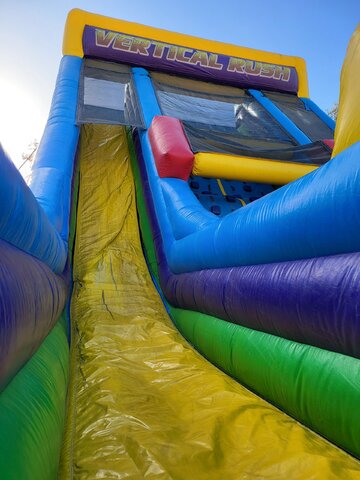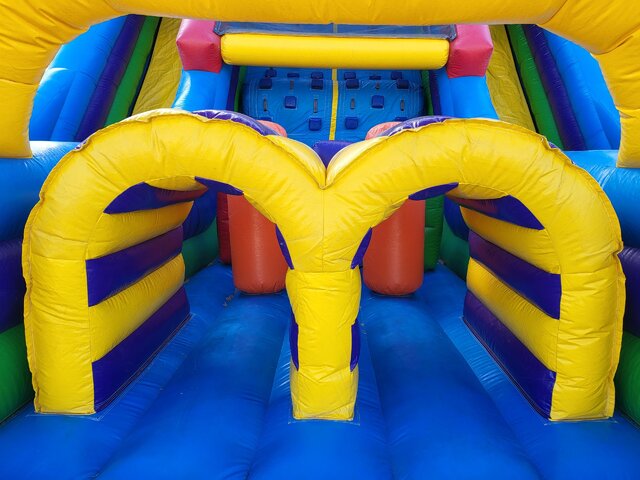 -