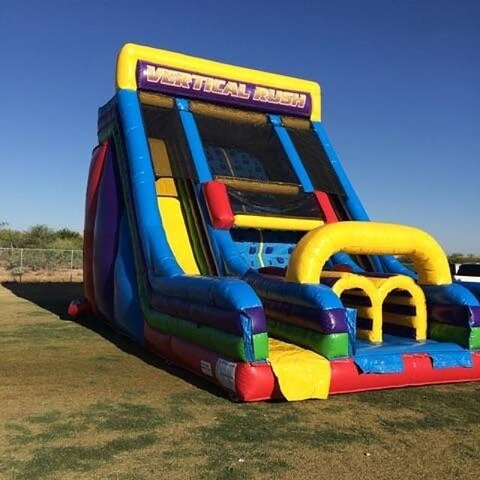 VERTICAL RUSH
This Vertical Rush is SO MUCH FUN. Enter through an obstacle course and crawl up a 22 ft rock wall. Once you reach the top you choose left or right to go down 22 ft slides.

Want to add more fun? You can attach an obstcle course to create more of a challenge. Just look for the "Vertical Rush Obstacle Course Combo."
Please note: If set-up area is fenced in, there must be a DOUBLE GATE for access.
20' L x 19' w x 22' H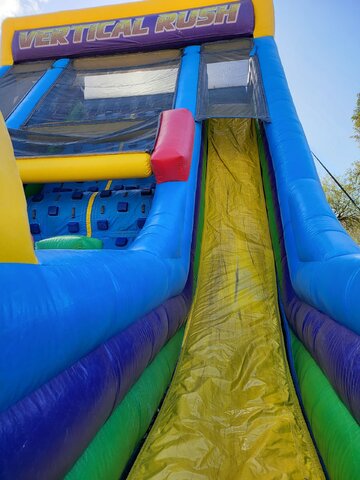 .