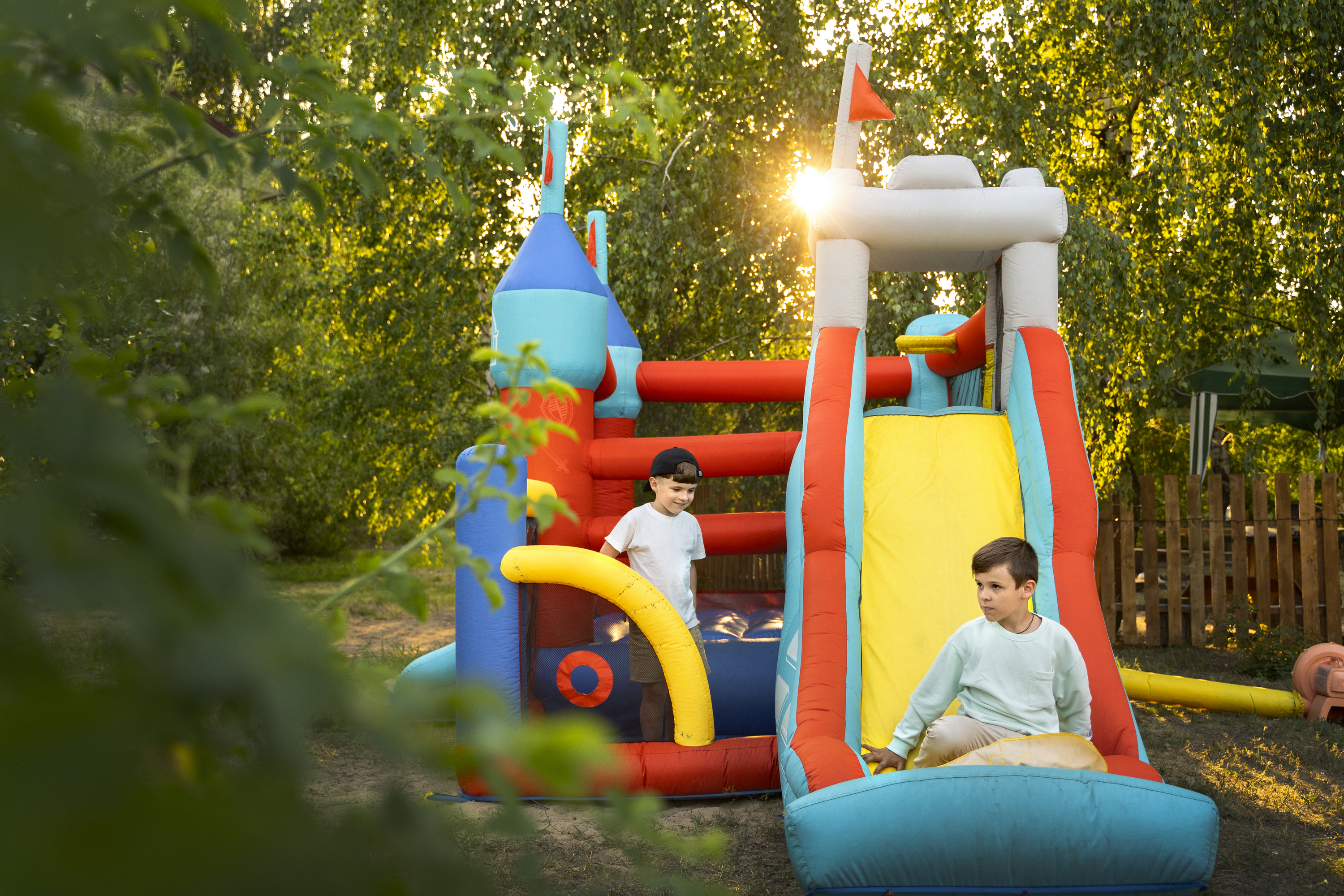 Key Benefits of Using an Inflatable Water Slide for Party
Parents frequently face this issue, especially while their kids are on vacation. Nowadays, parents do not want their children to spend the entire day watching TV or playing electronic games. Parents' lives will be easier and more fun with an inflatable slide or swimming pool. The best thing is that it can be quickly put up on any flat area. This may be used in dry and wet conditions because it is mainly constructed of vinyl, a sturdy material. The main goal of
employing a water slide
is to keep children happy and busy while parents attend to their essential responsibilities.
Benefits:
You may gain from installing an inflatable water slide for a party in the following ways:
Affordable and Simple Setup -
Ensure you install the water slide on a level surface. The drop may be set up quickly in the backyard or on a flat surface. In addition, the amount of water needed for the fall is typically less than that needed for swimming pools and permanent slides. In the event of more significant drops, a constant water supply is required. If the water is clean, it can also be recycled. This is easy to set up, and the water needed is small. It is advisable to hire it as required if you have a limited budget.
They are composed of materials of outstanding quality and are inexpensive.
Storage Safety and Room It is entirely safe for your child because it is constructed of rubberized vinyl. Therefore, the youngster won't sustain any significant injuries if they unintentionally hit their heads on the slide's sidewalls or the ground. This will ensure everyone's safety, especially
hyperactive children
and teenagers who like pushing each other while sliding. Kids need to be active and healthy, especially while playing outside. The primary source for their body to manufacture Vitamin D, which is essential for their health, is the time they spend outdoors.
The benefit of employing these water slides is that a flat area can be transformed into a playground. These slides provide pleasure and are also reasonably practical in terms of storage because they deflate first. For various age groups, many types of
inflatable rentals
are offered. For example, there are better options than these rentals for children under two; characters and clowns will be better. Since bounce houses are less intimidating than huge inflatables like slides, children between the ages of 3 and 6 will enjoy them.
For children aged 7 to 11,
inflatables with bounce houses
and slides are the greatest choice since they keep them occupied for hours. An inflatable with a water slide or game would be very beneficial for kids between the ages of 12 and 18. They'll like it a lot and be grateful.
Wonder World Jumping Castle - Blog Video
Key Benefits of Using an Inflatable Water Slide for Party

Parents frequently face this issue, especially while their kids are on vacation. Nowadays, parents do not want their children to spend the entire day watching TV or playing electronic games. Parents' lives will be easier and more fun with an inflatable slide or swimming pool.