How to Create a Successful Park Party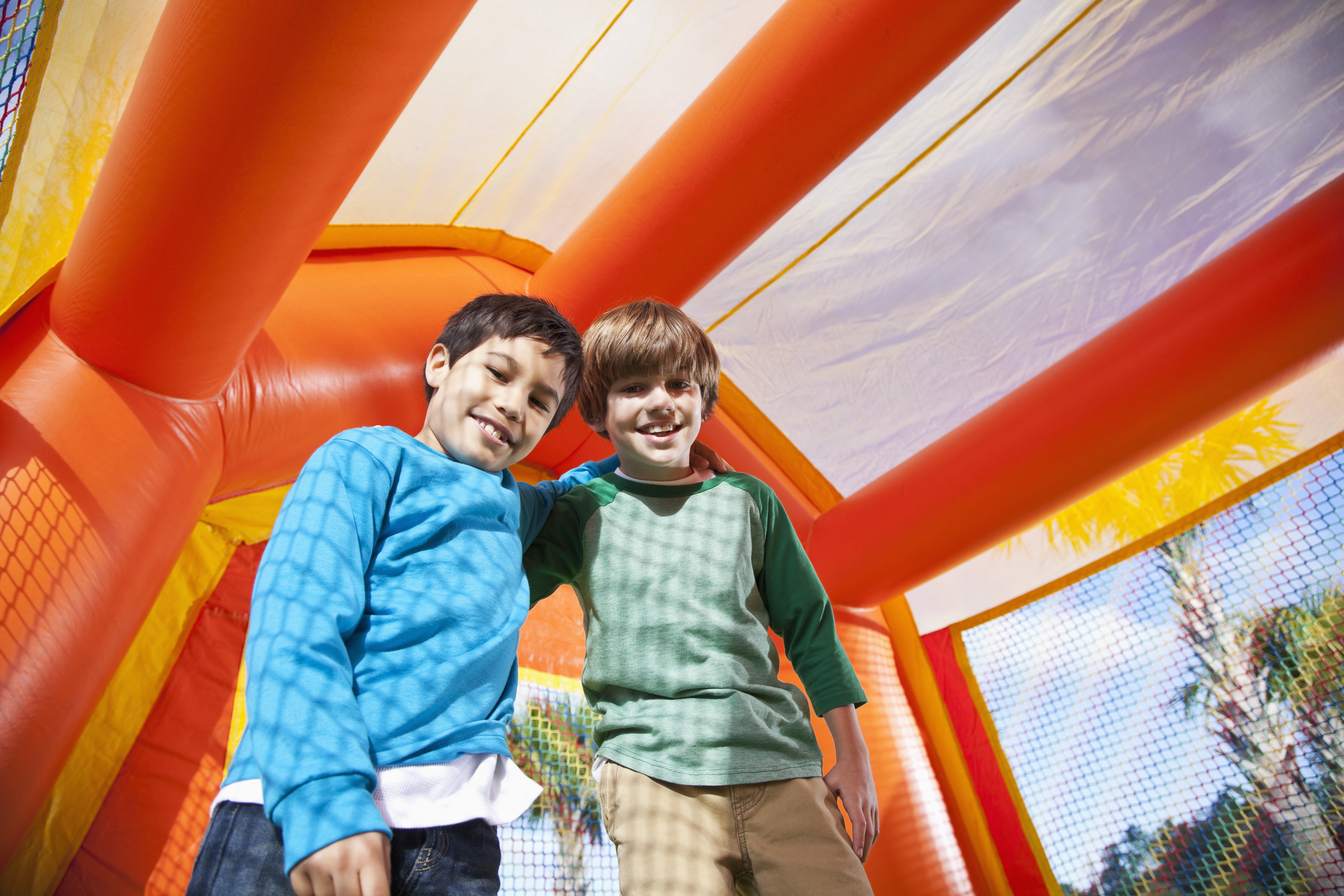 Things to Know About Park Parties!
Having a party in a park can be great! The biggest plus? Keeping your house clean! But, there are some things to remember to make the party a success at parks in and around Tucson. Here are some things to keep in mind.

1) The first thing to know is that there is an $80 park fee. The park fee is to offset the increased insurance requirement to set up in parks.

2) When calling the city to reserve the ramada, let them know you are planning on renting a castle. Some parks have restrictions of where an inflatable is allowed. We will need to have the permit number they give you. Please add that number to the comments section when ordering the inflatable.

3) Depending on the inflatable, it will take a minimum of 30 minutes for the inflatable to be set up. If you have a set time that you are renting the ramada with parks and rec, you must enter the contracted start time with them with the understanding that the inflatable will not be set up for another 30 minutes, at least. For example, if you have a ramada rented for 2pm - 5pm, you will choose 2pm as the time slot for delivery. We will arrive at 2pm and the inflatable will be ready to go at least 30 minutes after that. If you do not have a set time reserved with the city for your party, choose the time slot that will give our drivers at least 30 minutes per inflatable to set up. For example, if your party starts at 2pm, you must choose the 1pm time slot for delivery to ensure inflatable will be set up by 2pm. There must be an adult 18 years or older present for the inflatable to be set up. If there is not an adult present, our driver will have to leave for the next event. There is not a guarantee the driver will be able to return for your start time.

4) Parks do not allow water. Make sure to pick "dry" and "no hose" when ordering. Make sure to order a tarp.

5) A generator must be rented from WWJC for each inflatable or concession rented. Due to insurance reasons, you may not use your own. Parks do not allow inflatables or concessions to be plugged in to park outlets. The generator will last about 3-4 hours. If your party is longer than that, make sure to bring a gas can with extra gas so that you are able to fill the generator and extend the use to fit your party.

6) When choosing the delivery and pick up time, please choose the time someone will be there setting up the party for delivery and the time you would like it picked up. Our latest time is 8pm. Time slots fill up quickly, so order your inflatable as soon as possible. Please note: the 2 Days for the Price of One special is not available for parks.

7) Interested in a train? Trains are allowed at most parks. Make sure to let Parks and Rec know you want to rent a train. They will let you know if a train is allowed at the park you are interested in.
Click Here To Get Started