Jumping Castles for Rent in Marana AZ
Book the best
jumping castles for rent in Marana AZ
from Wonder World Jumping Castles! Our locally owned and operated company specializes in bringing fun and entertainment to
Marana, Arizona
, and surrounding communities throughout Pima County. Our small business has earned a reputation as a trustworthy all-encompassing party rental provider with our unbeatable professionalism, reliable equipment, budget-friendly prices, and high-quality inflatables. Whether you need to beat the Arizona heat with a water slide, want to hold a fun competition with an obstacle course, or are looking for affordable event equipment, our company is there to make sure your party is a hit!
Our jumping castles for rent in Marana AZ are a must-have for community organizations, school districts, churches, families, and individuals seeking a convenient and hassle-free attraction to take any event to the next level. From birthday parties to corporate events and everything in between, our sensible prices, convenient scheduling options, and simple booking process are designed to take any stress out of event planning so that you can enjoy your party along with your guests.
Maximize fun at any get-together with our exceptional jumping castles for rent in Marana AZ, without hurting your budget! Our exciting and entertaining party rentals are a cost-effective way to provide an exciting and healthy activity at your event that everyone will enjoy. No matter the cause for celebration, book the jumping castle in Marana AZ that will make your guests jump for joy by calling (520) 247-7623 or booking online with us today.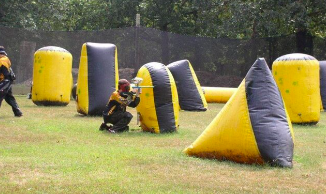 Gel Blaster Games
Gel blasters are a fun addition to any party! Need some game ideas? We have some.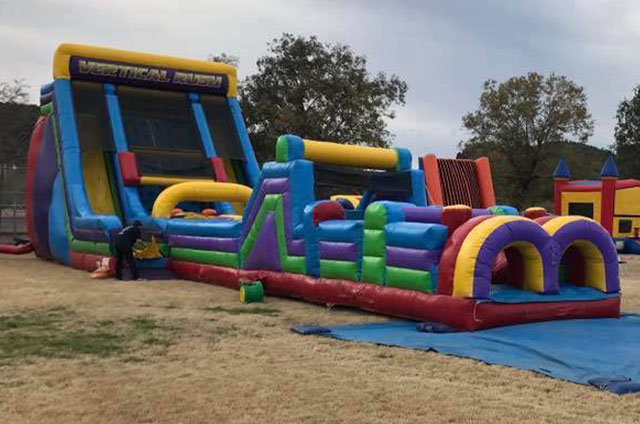 VERTICAL RUSH OBSTACLE COURSE
Thrills and excitement await your guests with this gigantic obstacle course. So many interactive activities this maze is sure to have happy smiles at the end!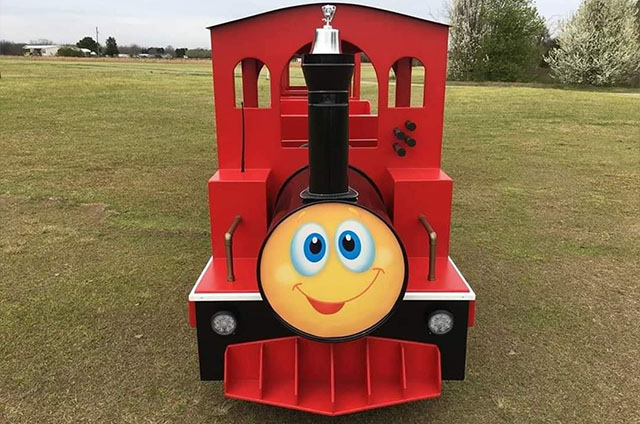 TRAIN RIDE
CHOO-CHOO - All Aboard! Make your next gathering something special with our little train that could. This ride is so easy to set up and customize for any party its just the perfect fit!
Order-by-Date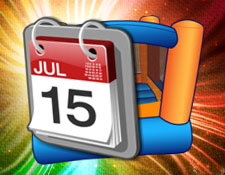 Inflatable Bouncers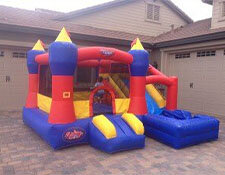 Combo Castles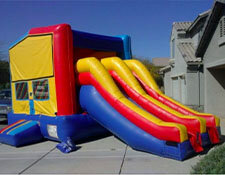 Slides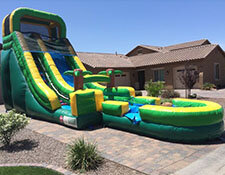 Trains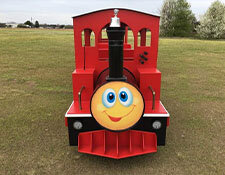 Interactive games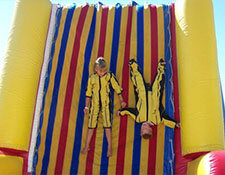 Interactive sports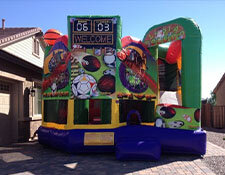 Interactive Attractions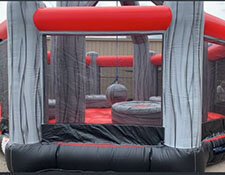 Obstacle courses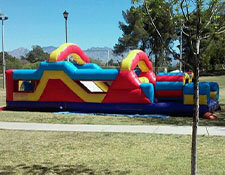 Rental equipment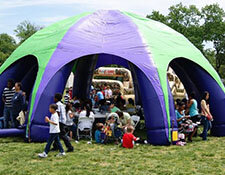 Concessions and Add-Ons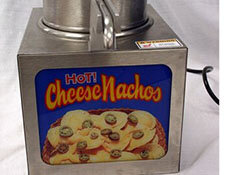 Wonderworld Jumping Castles Marana AZ Enjoys Year-Round for All Events
With Wonderworld Jumping Castles Marana AZ can have fun no matter the season! Whether you're planning a birthday party for your child, celebrating your teenager's graduation, or putting together a corporate event for your employees, we have the affordable inflatable for you. With over 60 themes and varying prices, you're sure to find the bounce house that best suits the needs of your event, guest list, and budget. Give the kids at your daycare a time they'll never forget with the toddler jumping castle Marana AZ parents trust most. Host a Halloween party unlike any other with our Zombie or Jack O' Lantern bouncers. We carry colorful and exciting themes for every special occasion. The possibilities are endless with our versatile inflatables. We regularly deliver our bouncers for birthdays, gender reveals, fairs, festivals, carnivals, school field days, corporate events, grand openings, wedding-related events, holiday celebrations, and more.

Wonderworld Jumping Castles Marana AZ brings the highest standard of safety to the entertainment industry with our large inventory of reliable rentals. Our inflatables have been specially designed for safety and ease of use, and they are thoroughly inspected and disinfected regularly to provide a worry-free environment for children and adults to have the most fun possible. No matter the type or size of your event, our people-oriented company is the all-inclusive party rental supplier you need to make it a stress-free and remarkable occasion. Check out our inventory and schedule a convenient delivery online today.
Endless Possibilities with the Jumping Castle Rental Marana AZ Trusts
Book the jumping castle rental Marana AZ kids and adults love most at our local company! Our diverse selection of exciting inflatables makes it easy to find the perfect rental to accommodate your theme, guests, and budget. Whether you're searching for a Hello Kitty jumping castle Marana AZ kids can't get enough of for a birthday party or a bounce house slide combo for a church event, we're proud to have versatile selections for all occasions!

Make your child's birthday dreams come true for $150 with the princess jumping castle Marana AZ kids go crazy for. This 15-foot-wide by 15-foot-long by 18-foot-high castle features vibrant blue and pink colors, pointed castle towers, and a princess entrance to create a magical experience for everyone who enters, while the mesh windows allow for airflow, supervision, and a cooling breeze.

Host a memorable 4th of July block party everyone in your neighborhood will enjoy with our Red, White, and Blue Combo Bouncer for $220. This 35-foot-long by 15-foot-wide inflatable contains rich patriotic colors, plenty of mesh windows for added safety and airflow, a bounce area, a slide, and a splash pool.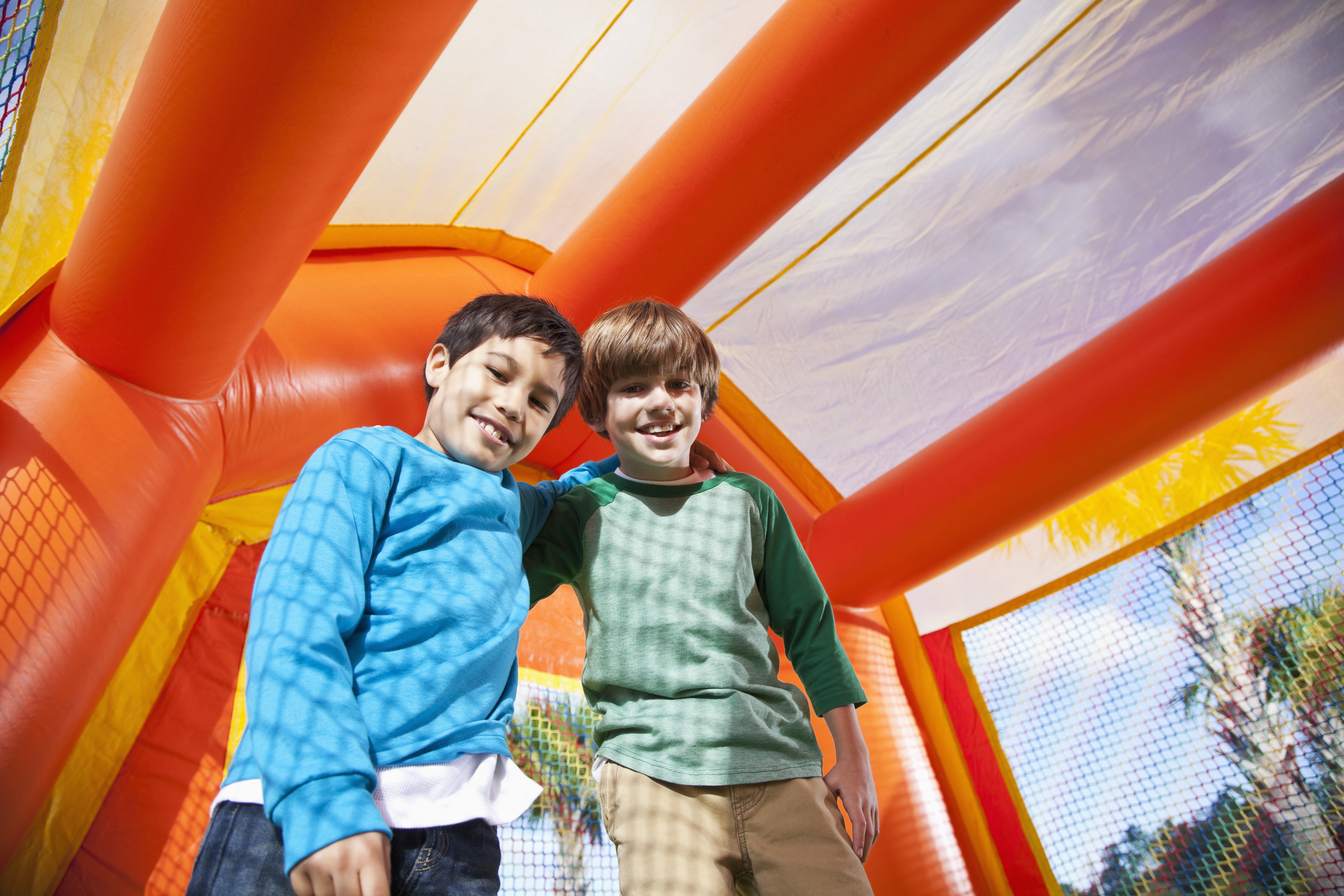 With dozens of themes, features, shapes, and sizes, we're confident we have the low-cost inflatables you need to make your event the talk of the town for years to come. No matter what party you're planning, choose the rental jumping castles Marana AZ can't get enough of and book online with us today!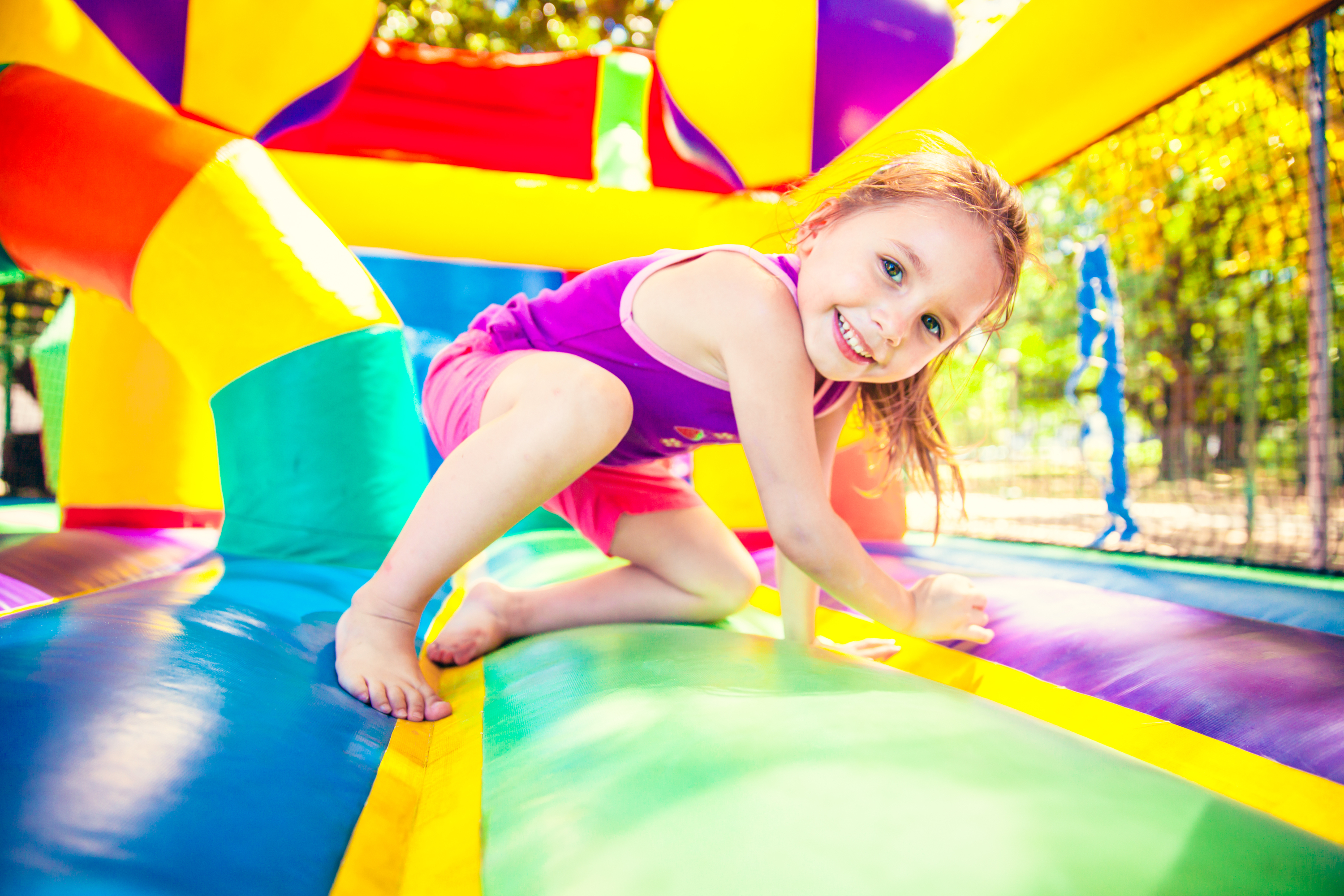 Why Choose Us for the Marana AZ Jumping Castles Your Guests Will Love
Book the exciting Marana AZ jumping castles your guests will never forget at Wonder World Jumping Castles! Our locally owned and operated business tries to take the stress out of planning events for our customers so they can have fun with their guests and enjoy their bounce house for the duration of your event. Each of our rentals is carefully chosen from the top and most reputable manufacturers in the market to guarantee that each client receives the entertaining, commercial-grade, and age-appropriate jumping castle they require to have the best time at the most affordable price. You can rest easy knowing that your guests will have a great time on one of our Marana Arizona jumping castles.

When looking for dependable Marana AZ jumping castles, work with a business that will seize any chance it gets to serve you and the local community.
We are a fully licensed and insured party rental company in Pima County, and we have developed strong relationships with other local businesses, organizations, school districts, churches, and individuals so that we can offer a fun and active alternative for all kinds of events throughout the year.

Hundreds of happy clients have praised our flexible booking options, online booking system, years of experience, unparalleled professionalism, and dependable service, and we're ready to help you host a memorable event. Make your next event one to remember with the exciting jumping castle rentals Marana AZ residents love by giving us a call or booking online in just a few simple steps today!
How to Book Our Quality Water Jumping Castles for Rent in Marana AZ
Booking the most enjoyable water jumping castles for rent in Marana is as easy as can be with our streamlined online booking system! First, view our inventory by selecting Inflatable Bouncers under the "Inflables" drop-down menu located in our website's header, or search our available inventory on a specific date by clicking the blue "Check Availability Now" button on our homepage. After you've chosen the perfect bounce house for your event, click the red "Add to Cart" button under the ideal option for your upcoming party. Choose your rental start and end times from our online calendar, and then add on any extras you'd like. Once you have entered your contact, billing, and event details, you can finish the payment process through our safe system using any major credit card. When your order is processed, you'll get a confirmation email with your receipt attached, and then one of our party pros will get in touch with you to set up a time that's most convenient for you to receive the jumping castle.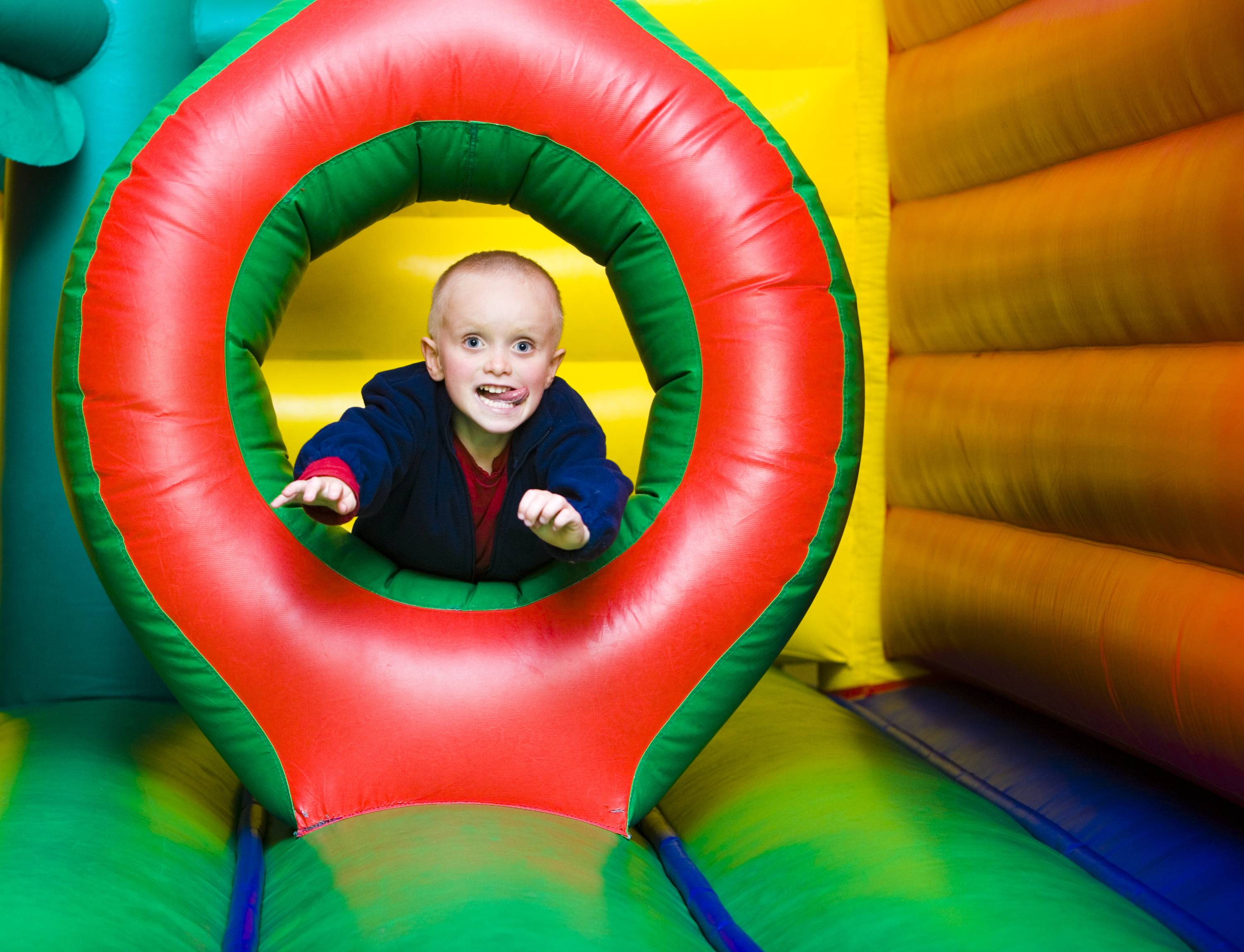 Easily book the most dependable water jumping castles for rent in Marana by calling (520) 247-7623, where our team will be happy to answer your questions, help you decide which jumping castle best suits your event, and set up your delivery over the phone. Whether you're hosting a birthday party or a large community event, reserve one of our jumping castles rentals in Marana AZ to take fun to the maximum level! Call us up or make your reservation on our website right now.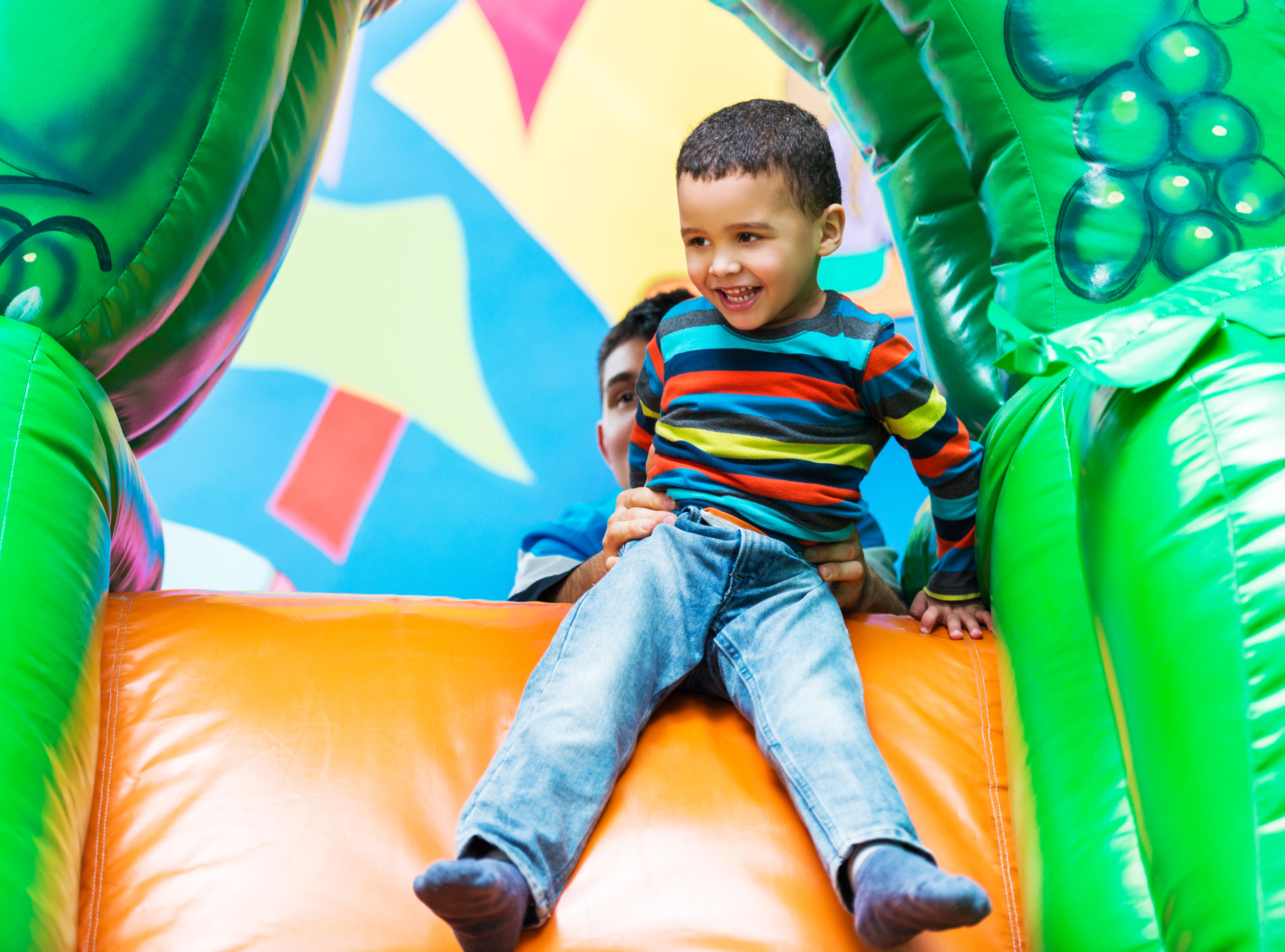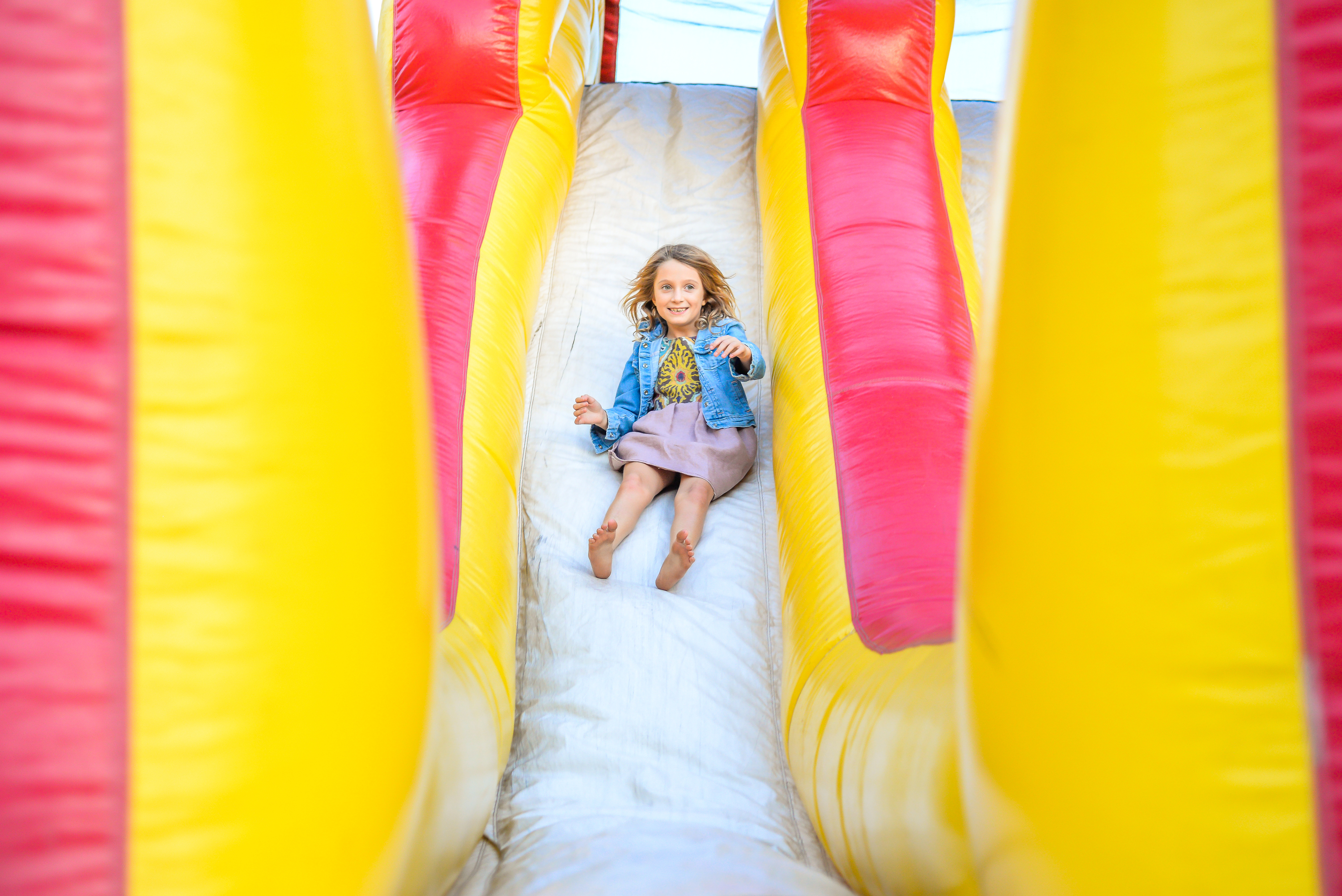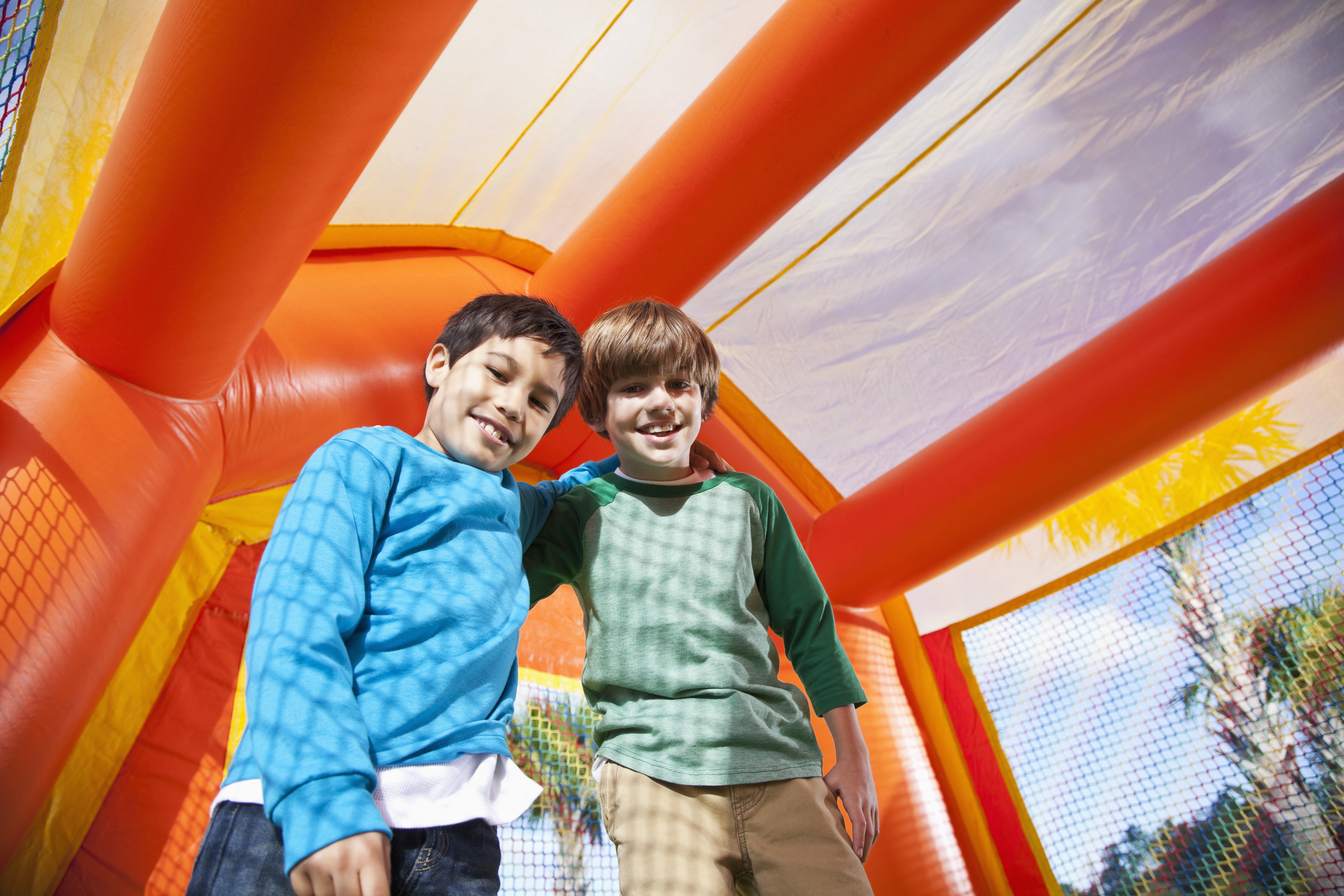 Delivery Information:
Our business is located at 1502 S. Campbell Ave, Marana, AZ. Delivery is free if you are located inside of a 20 mile radius from that address. For delivery outside of the 20 mile radius, there will be a delivery fee assessed. If you are uncertain if you fall in our delivery area, please contact us.

Don't live in the Marana area? We can deliver up to 40 miles from our address at 1502 S. Campbell Ave, Marana, AZ. There will be a fee assessed. Call 520-247-7623 for more information.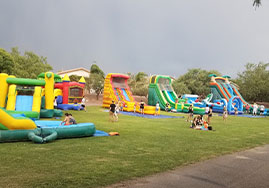 Excellent Customer Support
Contact Us with any questions you might have regarding our services. We aim to make your party special and your guests experience joyful.
Delivering Cheap Jumping Castle Rentals in Marana AZ and Surrounding Areas
Wonder World Jumping Castles delivers the highest-quality cheap jumping castle rentals in Marana AZ to a wide range of Pima County, including the 85653, 85658, 85741, 85742, 85743, and 85755 zip codes. If you've been searching for the most reliable and cost-effective
Vail AZ Jumping Castles
, look no further! Our company provides free delivery to events in the areas surrounding our headquarters in Sahuartia, Vail, Littletown, Drexel-Alvernon, Drexel Heights, Summit, Tanque Verde, Catalina Foothills, Oro Valley, Tortolita, and Marana, all within a 20-mile radius. Please contact us at (520) 247-7623 if you have any questions about whether or not we deliver to your area, and we will do our best to meet your needs.
With a focus on giving back to the community, we are happy to offer our cheap jumping castle rentals in Marana AZ to Pima County institutions like the Marana Unified School District, as well as other businesses, non-profits, churches, and individuals. Tangerine Sky Community Park, Marana Heritage River Park, and Dove Mountain Park are just a few of the local parks where our community's water slides are put to good use. Whatever the reason for the party, reserving a jumping castle Marana, Arizona residents recommend is sure to be a hit with all the guests. To arrange a delivery, please contact us by phone, email, or the contact form on our website, or use our online reservation platform.
NOTE: Extra fees may vary depending on how far you are outside our service area.
FAQs About the Wonder World Jumping Castle Marana AZ Can't Get Enough Of
If you have questions about the Wonder World jumping castle Marana AZ chooses for all occasions, we're here to help! For your convenience, we've compiled a list of the questions we get asked the most. Call us at (520) 247-7623 if you have any questions that weren't answered here or if you'd like more details about our exciting inflatable bounce house rentals.
Q.
What do you need to set up a jumping castle in a park Marana AZ?
A.
If you plan to enjoy the Wonder World jumping castle Marana AZ loves at any of our local parks, you will need to choose the "dry" option to comply with park policies. You will also need a generator, which we offer as an affordable add-on during the booking process. If you need more information, give us a call or check out our checklist in our website's blog section.
Q.
What is the standard rental time?
A.
The listed price for each rental is the cost for the entire day, so there's no worry about cutting your fun short or adjusting your budget. Give us a call and ask about how you can save money with overnight rentals!
Q.
How much do bounce houses cost to rent?
A.
The prices vary based on the style of the bounce house, the rental timeframe, and the delivery area. Our all-inclusive pricing includes locations within a 20-mile radius of our headquarters in Marana.
Positive Reviews When You Book the Best Jumping Castle Rentals in Marana AZ
For the finest selection of jumping castles in Marana AZ, look no further than Wonder World Jumping Castles. Our dedication to providing the best possible service has made us the go-to company for locals in need of reliable and reasonably priced party rentals for any occasion. Our first-rate customer service, prompt deliveries, exceptional professionalism, and straightforward scheduling options have earned us hundreds of five-star reviews. Take a look at the testimonials from previous clients and hire the best jumping castles in Marana AZ right away for your next event.
"We have ordered from wonder world jumping castles twice now (a regular bounce castle and a water slide one) and they are fantastic! It's extremely easy to book through the website. You'll receive a confirmation once the order is complete and a reminder a few days prior to your party."
-Marie G.
"We've rented jumping castles from Wonder World at least 3 or 4 times and always have a great experience. The delivery always comes early, and the time we have it is plentiful. Great service, great communication."
-Aimee R.
"Can I just tell you how incredible this company is?! The owners are phenomenal and do everything possible to make your event perfect. They are constantly coming up with new ways to entertain at your parties. We rented the new gel blasters, electronic targets and inflatable barricades for New Years Eve. We had a group of mostly adults and a some children playing. We used the gel blasters and electronic targets as an individuals shooting competition and it was a blast! Then we used the gel blasters and the barricades to play capture the flag, Marco Polo and diffuse the bomb. We were laughing constantly, strategizing with our teammates and having more fun than I have had in a long time! I highly recommend these gels blasters and accessories for a family, friend, or corporate event. We are already planning to do this again for another party!!"
-Suzanne S.