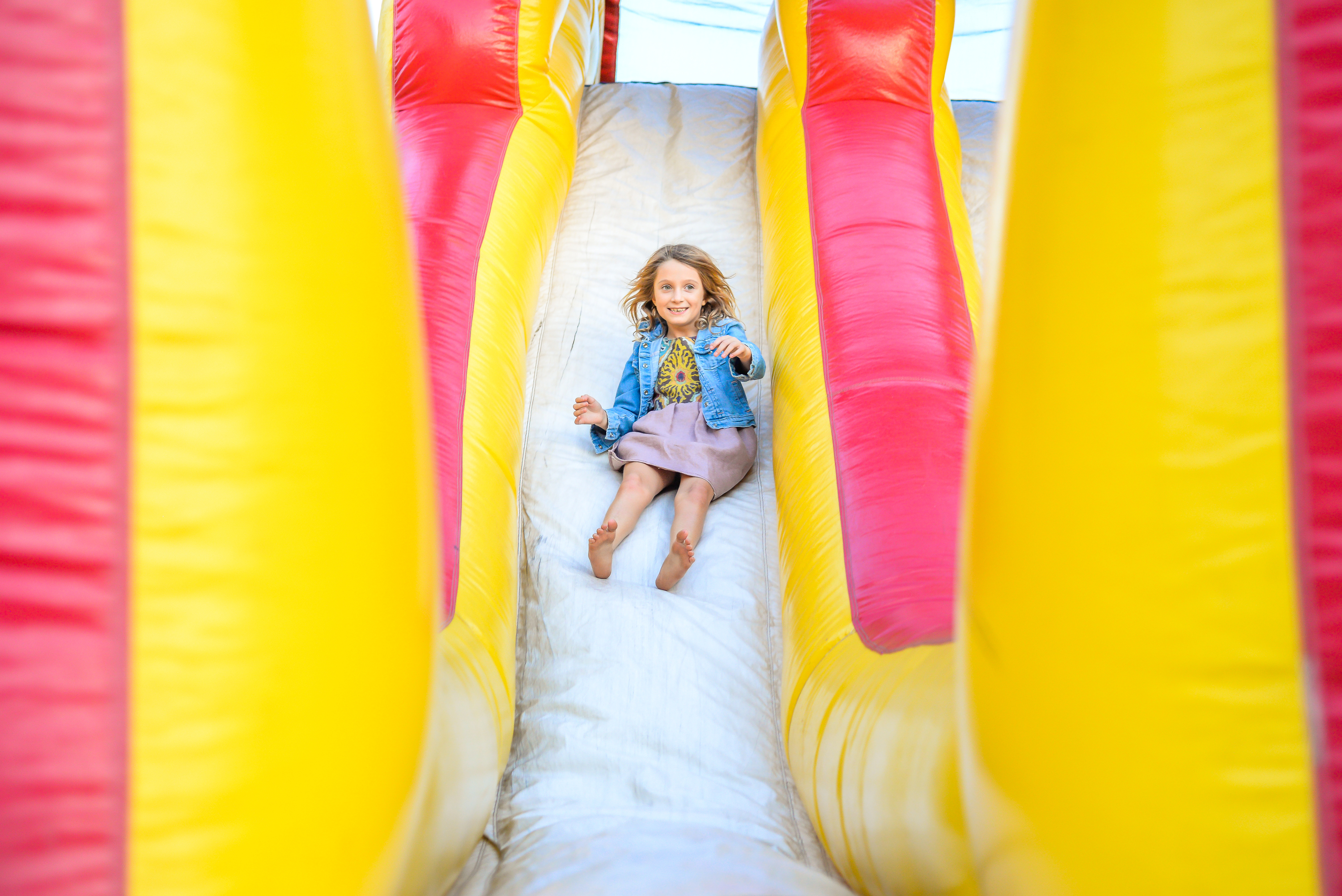 The Parents Guide to Inflatable Bouncers Part2
Although they are not very new,Inflatable Bouncers houses are now more popular than ever, especially with young families. They are increasingly more prevalent in yards and driveways in and around your area and are a staple at many fairs and festivals.
They are a tonne of fun, which is one of the factors in their popularity. You'll understand what I mean if you observe any child passing by an Inflatable Bouncers. And if you're a parent, you already understand what I mean because you've dealt with your kids' requests to enter a bouncer a hundred times.
The Foundational Basics of Bounce Houses
Inside Use
There are a lot of residential bounce houses that are tiny enough to be set up indoors. Most homes in the residential category can be accommodated with a standard eight-foot ceiling. You must ensure that there will be sufficient headroom for your children to jump effectively. My children can usually jump 2-3 feet off the bouncer surface, so make sure there will be enough space for them to do so.
All of the evaluations on this site will state whether a bouncer can often be used indoors; however, common sense is always the best guide, and your specific outcomes may vary.
Security and Appropriate Use
As with most things, reading the instructions and abiding by common sense regulations are the keys to obtaining the most fun and satisfaction out of your bouncer. Your children will avoid scrapes and bruises if you do it, and they will genuinely enjoy the feeling of bouncing.
Inflatable bouncers are generally considered safe when used properly, and children can use them without incident. Inflatable bounce houses are significantly safer for your kids than similar equipment, such as trampolines and playground equipment.
Standard Rules
When your children use a bounce house, there are a few broad, common-sense guidelines you may follow. Before entering, kids must take off their shoes, empty their pockets, and take off any jackets or other items with zippers. You are not permitted to push or shove when you are inside the bounce house. Watch out for other people and small children as well. Kids follow the rules very well if you are clear and firm when enforcing them.
Maximum weights
The total weight limit and the individual weight limit of each child are top rules that are crucial to go by and will be mentioned in every owner's handbook. The bouncer won't sustain damage from overloading if you adhere to your owner's manual instructions.
Regarding their weight restrictions, producers should indeed err on caution. In the end, you can tell how much each bouncer can handle. And if you use them for a brief period while an adult, you're usually safe. Although jumping while you're inside is not a good idea, these objects are essentially large air mattresses.
Each bouncer will also specify how many children can jump at once. Use caution with these statistics, just as they should be with the weight restrictions. Usually, it's okay to let one or two extra youngsters in. You should be fine if you don't go wild and double the amount.
Hazards related to the weather
Avoid placing your bouncer in potentially dangerous situations. Setting up your unit in windy or stormy weather, or failing to secure it to the ground properly, can be extremely risky and do more harm than good. Again, common sense will go a long way toward ensuring a good day for all.
The most crucial requirement for using a bounce house or inflatable slide is that an adult always be present and actively supervising. I've seen a lot of mishaps in bounce houses, but almost all of them might have been avoided if an adult had been more actively managing. While it requires more work upfront, the overall experience will be better.
Repair and Storage
Typically, storing your bouncy house is relatively easy. A canvas storage bag you can use for long-term storage will normally be included when you purchase a new unit.
If your bouncer wasn't packaged with a storage bag or you got it secondhand, you can typically find a plastic storage container that will work. Check your neighborhood Target or Walmart. Finding the ideal size for you should be straightforward, given the wide range of sizes available. If you choose this path, get a container with wheels that feels heavy-duty enough to handle the job. Bear in mind that they can get rather heavy.
It's crucial to take your time and be careful while rolling your bouncer back up to ensure smooth and easy storage, regardless of the container you use. Deflate the apparatus completely. Depending on your device, this typically only takes a few minutes. You should speed up the process by removing any bouncer components and squeezing the air tubes shut. As you fold it up, keep the air hoses open.
As soon as the inflatable is wholly deflated, ensure it is stretched out on the ground or other level surfaces. Now that it is fully extended, it is time to begin folding. Generally, you want to try folding it twice or thrice in half. Once the bouncer is folded, start rolling it into a neat little bundle. In comparison, if you had bunched everything up or wrapped it without folding, it would be much simpler to put this bundle back in the storage container.
Purchase Advice
The sheer number of options when choosing a bounce house may cause you to second-guess your decision. It will help ensure your happiness by knowing where and how you intend to utilize the bouncer. Once you are aware of this, you can view the features that are offered in various sizes.
Size and Location
Consider where you'd be employing a bouncer the most before deciding. You have considerably more room to work with if you use it outside, but you might be surprised by how many bouncers these days fit indoors.
Most parents often aim to acquire as large a unit as they can once they've decided where to utilize it to maximize the experience for their children. I know only a few parents who wish they had bought a smaller bouncer than they did, but it depends on the amenities you want. If you wish to have a giant slide or a basketball hoop, you'll probably exchange that for a larger bounce area.
Characteristics One or more distinct features are what most motivate you to buy. Today's inflatables come in many styles, including traditional bounce houses, inflatable water slides, and even full-fledged obstacle courses.
It would help if you also let adults and older children use the bouncer. To be clear, I mean to "use" the bouncer when I say that. You must know before making your purchase if the parents will also be bouncing or sliding. While most retail models have no issues with one or two adults crawling in to provide a hand, it's not okay for them to jump in.
Wonder World Jumping Castle - Blog Video
The Parents Guide to Inflatable Bouncers Part2

Although they are not very new,Inflatable Bouncers houses are now more popular than ever, especially with young families. They are increasingly more prevalent in yards and driveways in and around your area and are a staple at many fairs and festivals.