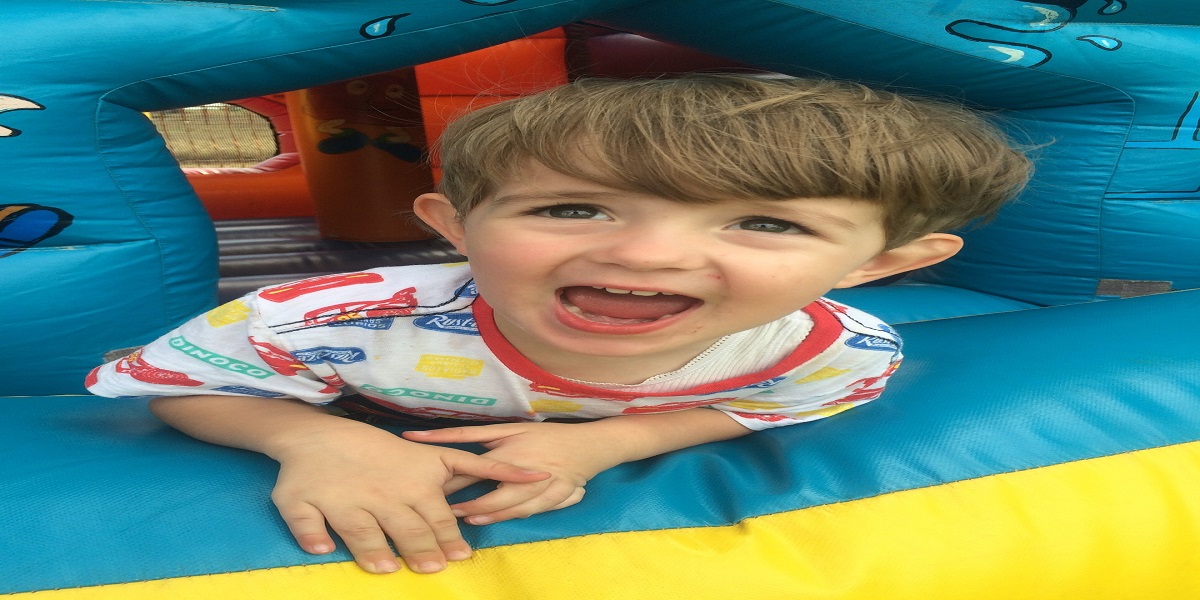 10 Jumping Castle Tips That Will Improve Your Experience
Your dream
children's birthday party
involves a jumping castle if you're like most parents. What else could provide children of all ages hours of amusement and laughter? We enjoy providing this service since renting a jumping castle is economical and sure to be popular with young kids through teens. To ensure the experience is as enjoyable as possible, you should know a few things before renting one of our jumping castles.
You and your party visitors will have a great time if you follow this advice:
1. Ascertain that the jumping castle is positioned on a level surface.
Any event or party may benefit from having a jumping castle. They may contribute to creating a festive mood and are a tonne of fun for adults and children. But it's crucial to make sure the jumping castle is positioned on a level area. This will make the bouncing more equally distributed and assist in keeping the castle from toppling. Additionally, putting the jumping castle in place on a flat area will lessen the possibility of injury. So be sure to build up your
jumping castle on level ground
if you want to get the most out of your experience.
2. Only permit youngsters who can utilize the jumping castle.
Make sure the castle is accessible to kids of the appropriate age. This will lessen the likelihood of mishaps and injuries. All youngsters up to the ages of eight and twelve are welcome to use our jumping castles. Children older than eight should not use our smaller jumping castles since they might cause the structure to collapse due to their weight. You can contribute to ensuring that everyone has a safe and fun time by ensuring that only appropriate kids are permitted on the jumping castle.
3. Always keep a watch on children when they are utilising the jumping castle.
You want to ensure your child has the greatest experience possible at their birthday celebration when you rent a jumping castle. Because of this, it's imperative to watch the kids as they play. Accidents may happen in a matter of seconds. Therefore you must exercise caution. Additionally, it would help if you watched out that the kids don't push or shove one another. If you witness any physical contact, step in right away. These easy recommendations might assist in making sure everyone has a fun and safe experience at the jumping castle.
4. Before you begin bouncing, make sure you have enough room.
Before you begin to bounce, make sure you have enough room. You need room to move; you don't want to be crammed into a tight area! Be mindful of your surroundings next. Do not leap on anybody if there are others nearby. Third, remember to enjoy yourself! Make sure you have fun while leaping around on a jumping castle by being carefree.
5. Avoid allowing too many children to enter the jumping castle at once.
A jumping castle is a lot of
fun for kids
of all ages, but if certain safety precautions are not performed, it can also be quite dangerous. One of the most important safety tips is to restrict the number of children who may join the jumping castle at once. If there are too many kids running around, there is a possibility of catastrophic injury. Before permitting anyone to jump, ensure you know how many people are allowed in the jumping castle since our jumping castles are only suited for a certain number of people. This straightforward advice can guarantee a secure and happy encounter for all parties concerned.
6. Avoid bringing food or beverages inside a jumping house.
Drinks and food are essential to every celebration. However, it's advisable to put away all food and beverages before entering the jumping castle when one is present. Food and beverages can generate a mess and make a jumping castle unsafe for anyone. A jumping castle's surface can get slick from liquids, and food can constitute a trip hazard. Setting a no food or drink rule for people on the jumping castle is in everyone's best interests because both can result in major injury.
7. Avoid jumping too high since you risk falling and hurting yourself.
If you intend to hire a jumping castle for your next party, there is one crucial tip to remember: don't try to leap too high since you might fall and hurt yourself. Although it might seem obvious, injuries can result from leaping too high on a jumping castle. Such incidents may be readily prevented by following straightforward guidelines to avoid jumping too high. Therefore, keep everyone safe by warning them not to leap too high at your next party if you want to ensure it is a success. We can assure you that it is not worth risking harm for a few additional minutes of fun with the bouncer.
8. To prevent blisters on your feet, wear socks.
The enjoyment of jumping castles can be enhanced by donning socks. Although you would believe that wearing socks when jumping will make you slide, they prevent foot blisters. Blisters may hurt and make enjoyment impossible. By wearing socks, you can avoid this and extend the time you can spend on the jumping castle.
9. To prevent getting too tired, drink lots of water and take pauses.
Dehydration may rapidly spoil a jumping castle experience, as any seasoned jumper knows. After all, it's challenging to have fun when you're feeling unsteady and lightheaded! For this reason, it's crucial to hydrate well before entering the jump zone. Remember sometimes to take a rest as well. Giving your body a chance to relax is crucial since jumping around for hours on end may be taxing. By taking rests, you may
optimize your jumping time
and prevent overexertion. So be hydrated and take breaks as needed when using the jumping castle.
10. Refrain from going too far since you might trip and be hurt.
Jumping castles is a lot of fun for children and teens, but it's necessary to be cautious. A jumping castle may be exciting for everyone, but it's vital to remember that it can also be risky. Avoiding overdoing it is one approach to enjoying your time in the castle without running the danger of being hurt. The secret is to move slowly and deliberately, avoiding jerky, abrupt movements. You risk falling and getting wounded if you jump or land too forcefully. It's also critical to pay attention to your surroundings and steer clear of other visitors to the castle.
Conclusion
Any gathering may benefit from the thrill that jumping castles bring. It's crucial to keep in mind, though, that they may also be harmful. Adhering to some basic guidelines can guarantee a secure and pleasurable experience for everyone involved. So keep these
jumping castle suggestions
in mind the next time you're organizing a gathering.
Wonder World Jumping Castle - Blog Video
10 Jumping Castle Tips That Will Improve Your Experience

Your dream children's birthday party involves a jumping castle if you're like most parents. What else could provide children of all ages hours of amusement and laughter? We enjoy providing this service since renting a jumping castle is economical and sure to be popular with young kids through teens.